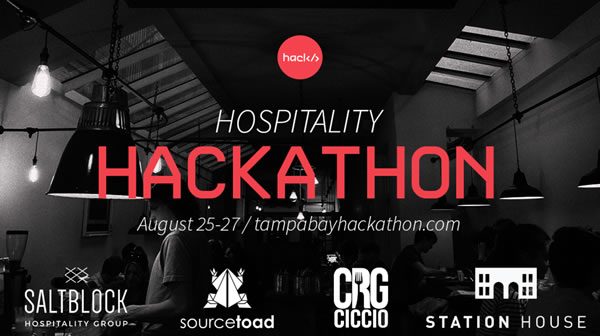 The Hack Hospitality hackathon takes place in St. Petersburg, Florida this weekend, starting on Friday, August 25 at 6:00 p.m. and ending on Sunday, August 27, 2017 at 9:00 p.m.. The hackathon will bring together two groups that normally don't overlap — techies and the hospitality industry — with the purpose of coming up with applications that the hospitality industry will find useful.
If you're a techie — a programmer, a UX/UI/graphic designer, an information architect, a technical project or product manager, or in any other job related to making software — and you're interested in spending the weekend brainstorming and building applications for a key Tampa Bay area industry, come join us at Station House / The Iron Yard in downtown St. Pete.
The term "hospitality industry" is a broad one, and it refers to service industry fields including:
Lodging — hotels, motels, bed and breakfasts and the like
Restaurants, bars, and other places that serve food and drink
Transportation, particularly the kind used by visitors and tourists
Tourism, which is a blanket term covering promoting the area to visitors, and attractions aimed at visitors, including theme parks
Cruise lines, which you could view as a combination of lodging, restaurants, transportation, and tourism
The Bureau of Labor Statistics says the Leisure and Hospitality category accounts for 154,000 jobs in Tampa/St. Pete/Clearwater. That accounts for about 12% of total non-farm wage and salary employment in the area. Simply put, hospitality is a key part of our local economy.
The hospitality industry doesn't always make use of the latest technology. The tech they use often comes from a mish-mash of vendors and often doesn't connect well. They also don't have much exposure to the tech industry, and Hack Hospitality aims to fix that by bringing the two groups together to create practical, useful, and usable solutions.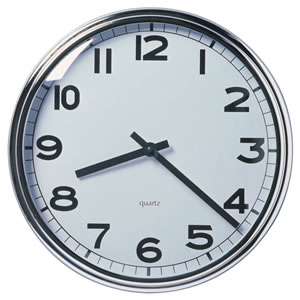 Here's Hack Hospitality's schedule:
Friday, August 25

6:00 p.m.: Registration
6:30 p.m.: Dinner and networking
7:00 p.m.: Introduction, keynote, and overview of challenges
7:30 p.m.: Teams form and choose a challenge
7:45 p.m.: Breakout sessions with individual companies
8:15 p.m.: Teams start working on solutions

Saturday, August 26

8:00 a.m.: Doors open
9:00 a.m.: Breakfast provided by Ciccios
11:00 a.m.: Company reps arrive
1:00 p.m.: Lunch provided by Ciccios
6:00 p.m.: Dinner (details TBA)
11:00 p.m.: Videogame and dessert hour

Sunday, August 27

8:00 a.m.: Doors open
9:00 a.m.: Breakfast provided by SaltBlock
11:00 a.m.: Company reps arrive
1:00 p.m.: Lunch
3:00 p.m.: Official presentation practice and tech check
5:00 p.m.: Closing keynote
5:30 p.m.: Team presentations
6:30 p.m.: Dinner provided by SaltBlock
7:15 p.m.: Sourcetoad prize
8:00 p.m. Afterparty!
There will be a number of prizes for the solutions that are judged to be the best, including gift cards for local businesses, swag, and more to be announced as the hackathon draws closer.
The grand prize will be provided by my employer, Sourcetoad: $3,000 in cash! Not bad for a weekend's work.
There's a big upside to a hackathon with the hospitality industry: great food! Ciccio Restaurant Group (the people behind Green Lemon, Daily Eats, and other places) and Saltblock Hospitality Group will be providing the food for the event.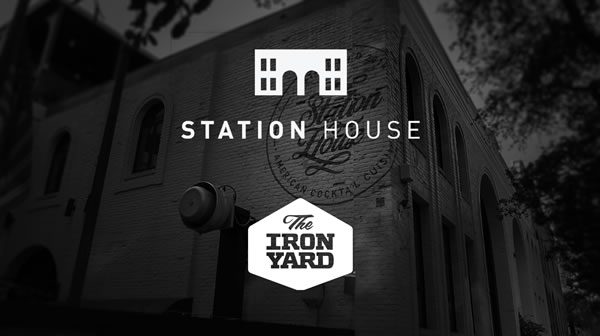 The hackathon venue alone is almost reason enough to go:
The Station House is a St. Pete institution. Part coworking space, part café/restaturant, part lounge, part yoga studio, part event space, it's five floors of awesome in a beautiful brick building located in the heart of downtown St. Petersburg. They're providing a beautiful, comfortable space in which to have the hackathon.
Also participating is The Iron Yard Tampa Bay, who occupy the Station House's third floor. The Iron Yard is more than just a "bootcamp"-style coding school; it's the social heart and soul of the St. Pete tech scene, thanks their opening their space in the evenings to the tech community for meetups and get-togethers, and their involvement in tech and civic events.
I'll be there — not as a competitor, but as a mentor and a representative of Sourcetoad, who are a major sponsor at the event. I hope to see you there!
Want to participate in Hack Hospitality? It's easy! Go to TampaBayHackathon.com to find out more, or if you like, you can go straight to the registration page.
There's a $20-per-person registration fee, but you'll get so much for it: 7 meals, a lot of caffeine, some alcohol, a t-shirt, swag, a shot at a $3,000 grand prize, a possible new side gig or even full-time gig, and a chance to hang out with other Tampa Bay techies.
See you at Hack Hospitality!