Every week, I compile a list of events for developers, technologists, nerds, and tech entrepreneurs in and around the Tampa Bay area. We've got a lot of events going on this week, and here they are!
Do you have an tech or entrepreneurial event in or around the Tampa Bay area that you'd like to see listed here? Drop me a line about it at joey@globalnerdy.com!
Monday
Tuesday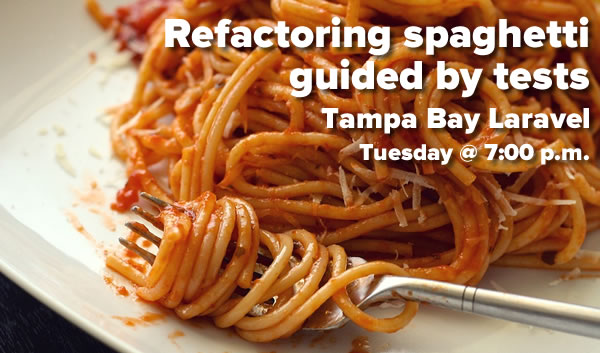 Wednesday
Thursday
Thursday is Thanksgiving, so take these listings, which appear on Meetup.com with a grain of salt. I recommend that you check with either the meetup organizer or the venue to see if they're actually taking place that day.
Friday
As far as I can tell, there aren't any public tech, nerd, or entrepreneurial gatherings on Black Friday that i'm aware of. Have a great day off, and if you're hitting the stores, stay safe!
Saturday
Sunday