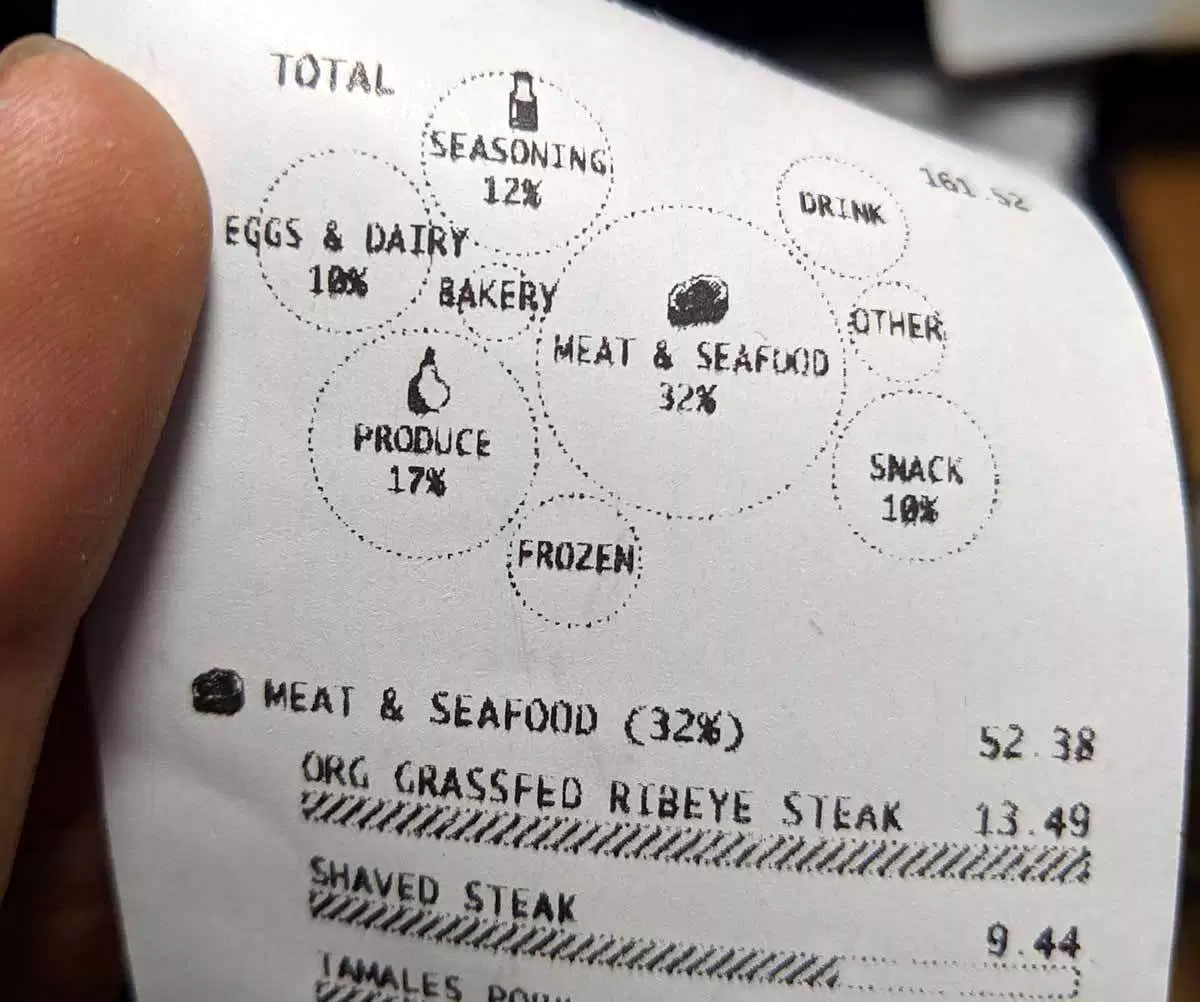 Susie Lu is a Senior Data Visualization Engineer at Netflix, and one of her many side projects is all about bringing data visualizations to places that need them, but don't have them yet. She's tackling the humble supermarket receipt — pretty much unchanged over decades — which is a challenge given the terrible resolution of their printers. She's done a fine job working within those constraints!
From the Fast Company article about her project:
So she acquired a low-resolution thermal printer, the kind used at most stores, and started the process of coding and designing something better. What she created–using a grocery receipt of her own as reference–was a better receipt, with three distinct elements. On top, it features a bubble chart where spending is itemized by category. In her case, "meat & seafood" is a big bubble, representing about a third of her spending, and "snacks" is a tiny bubble, representing only 10%.

Below that, there's a standard itemized list for reference, too. But each individual item features a bar chart of its own, representing how expensive it was in relation to other items in the category. A $13 ribeye steak fills the bar full, while a $4 chicken jalapeno sausage only makes a small dent. In aggregate, this design lets you skim to see where your dollars went categorically, and by item.
For more, read the whole article and check out her tweet below:
Early prototypes of reviziting the receipt, one piece of a larger question I want explore: how can viz be integrated into everyday experiences? pic.twitter.com/hswtVFp0oc

— Susie Lu (@DataToViz) May 4, 2019