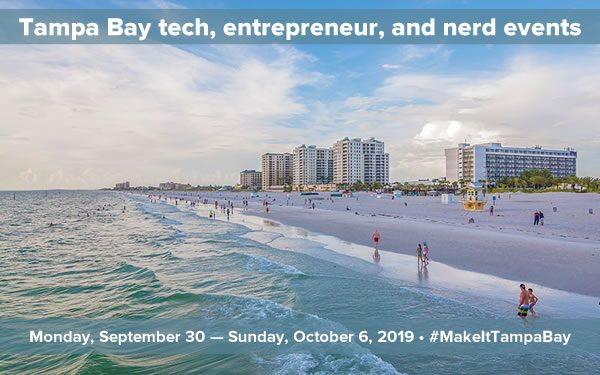 Tampa is the best small tech market in North America, and if you look at what techies are doing here — largely in their spare time, week after week — you'll see why. They're getting together, sharing their knowledge, exchanging ideas, hatching plans, helping each other, making friends, and building a community.
Here's what's happening in Tampa Bay this week!
This weekly list is posted as a voluntary service to the Tampa tech community. With the notable exceptions of Tampa iOS Meetup and Coders, Creatives and Craft Beer — both of which I run — most of this information comes from Meetup.com, EventBrite, and other local event announcement sites. I can't guarantee the accuracy of the dates and times listed here; if you want to be absolutely sure that the event you're interested in is actually taking place, please contact the organizers!
Join the mailing list!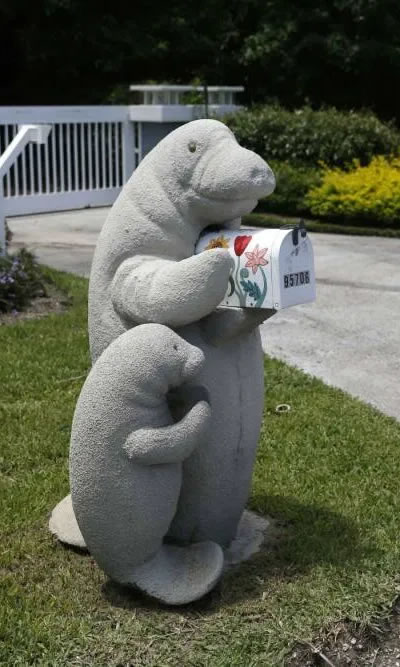 If you'd like to get this list in your email inbox every week, enter your email address below. You'll only be emailed once a week, and the email will contain this list, plus links to any interesting news, upcoming events, and tech articles.
Join the Tampa Bay Tech Events list and always be informed of what's coming up in Tampa Bay!
This week's big event: BarCamp Tampa Bay 2019!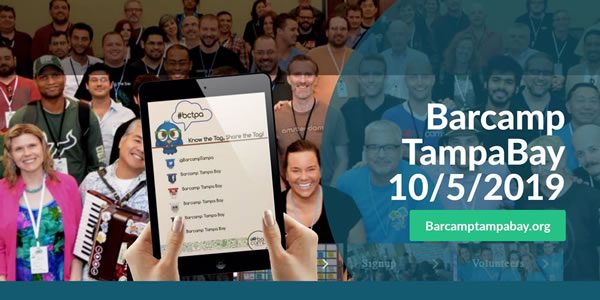 A BarCamp is an "unconference": a conference in which the normal rules are turned upside-down. Typical conferences have their agendas set in advance by the conference organizers. In a BarCamp, the agenda is set by all the attendees at the start of the event, when people who want to start a discussion or share an idea claim a time slot of the day's schedule grid. Some sessions are presentations, while others are less like lectures and more like open discussions.
BarCamp Tampa Bay is one of the best indicators of the strength of Tampa Bay's tech community and one of the best opportunities for you to take part in that community! Thanks to the generosity of the sponsors, BarCamp is FREE to attend, and lunch is provided for FREE as well! Join us at BarCamp on Saturday, October 5th at Keiser University Tampa!
For more details, visit BarCamp Tampa Bay's page.
Monday, September 30
Tuesday, October 1
Wednesday, October 2
Thursday, October 3
Friday. October 4
Saturday, October 5
Sunday, October 6