Every week, dedicated individuals and organizations in around the Tampa Bay do more than just their "day jobs". They get involved in events where they share their knowledge, make connections and friends, and gather together to build strong tech, entrepreneur, and nerd communities. That's why I do this every week: I put together a list of tech, entrepreneur, and nerd events to make sure that they can be found and you can attend them!
Here's what's happening in Tampa Bay this week!
This weekly list is posted as a voluntary service to the Tampa tech community. With the notable exceptions of Tampa iOS Meetup and Coders, Creatives and Craft Beer — both of which I run — most of this information comes from Meetup.com, EventBrite, and other local event announcement sites. I can't guarantee the accuracy of the dates and times listed here; if you want to be absolutely sure that the event you're interested in is actually taking place, please contact the organizers!
Monday, November 18, 2019
Tuesday, November 19, 2019
Inno on Fire is Tampa Bay Inno's inaugural awards ceremony recognizing the region's entrepreneurs, executives, startups and tech businesses that are on fire. The event will feature "networking, tasty bites, cocktails, craft beer and wine, along with the very special announcement of the 'Inno Blazer,'" where one standout company or individual from each category to be honored as a blazer, which will be announced at the event. Blazers will receive, yes, a red blazer. Tickets are still available at $55.
We'll be celebrating the individuals, companies and organizations that are driving innovation across a variety of categories, including…
Wednesday, November 20, 2019
At Wednesday's Tampa QA Meetup, Jeff Fudge of Green Pages Technologies will present DevOps 101, where he'll answer questions such as: What is DevOps and why does it matter? What problems will DevOps help testers solve? How do I set up CI/CD pipelines for automated tests? What mistakes can I avoid? Why is continuous testing important?
Thursday, November 21, 2019
Thursday's Women in Technology International meetup's topic is Your Lion Inside Rewriting the Narrative for Women. This event will feature Kim Faith, an award-winning author, speaker, trainer, coach, and consultant who has worked with over thirty-thousand corporate leaders from companies including Amazon, American Airlines, Boeing, GE, Lockheed Martin and Target.
Friday, November 22, 2019
Do you have an idea you'd like to pursue? Do you want to work with a passionate startup team? Don't know where to start or who to start with? Startup Weekend Orlando is THE place to look for a team, create a prototype of your idea, validate your business idea, and receive feedback from experienced entrepreneurs, all in one weekend. This is no exaggeration — Orlando teams won the Global Startup Battle across 150 cities and 15,000 participants in 2017 AND 2018. That's the last 2 years in a row! Help them make it a 3-peat!
Saturday, November 23, 2019
Sunday, November 24, 2019
Do you have an upcoming event that you'd like to see on this list?
If you know of an upcoming event that you think should appear on this list, please let me know!
Join the mailing list!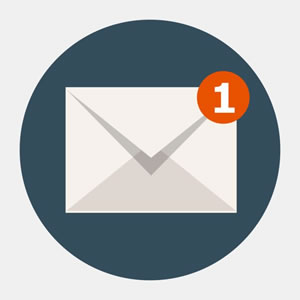 If you'd like to get this list in your email inbox every week, enter your email address below. You'll only be emailed once a week, and the email will contain this list, plus links to any interesting news, upcoming events, and tech articles.
Join the Tampa Bay Tech Events list and always be informed of what's coming up in Tampa Bay!