Hello, Tampa Bay techies, entrepreneurs, and nerds — welcome to another week's list of area events with your expertise and interests in mind! I hope things for you are going as well as possible given our current situation. As recommended by public health experts and mandated by the mayor and governor, I'm listing only online events for the time being. I'm looking forward to the day when we'll all be able to meet up in person, but in the meantime, go online and #MakeItTampaBay!
Monday, April 6
Tuesday, April 7
Wednesday, April 8
Thursday, April 9
Friday, April 10
Saturday, April 11
Sunday, April 12
No local online events are listed. This might be a good time to check out Pluralsight's courses, which are free for the month of April.
Do you have any events or announcements that you'd like to see on this list?
Let me know at joey@joeydevilla.com!
Join the mailing list!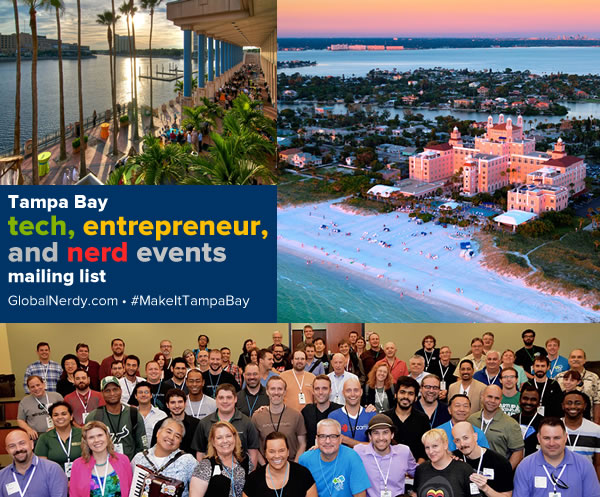 If you'd like to get this list in your email inbox every week, enter your email address below. You'll only be emailed once a week, and the email will contain this list, plus links to any interesting news, upcoming events, and tech articles.
Join the Tampa Bay Tech Events list and always be informed of what's coming up in Tampa Bay!