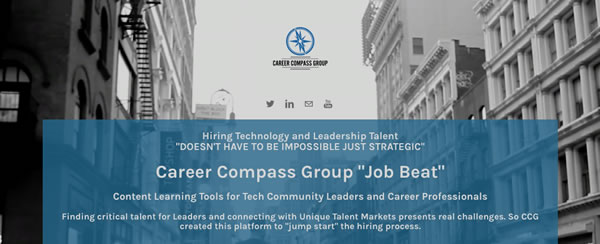 It's a crazy time in the tech job market right now (believe me, I know), and we need all the help we can get! That's why it's good to see things like Career Compass Group's "Job Beat", a digital hiring magazine created by Steve Rosen to help people hiring managers and techies looking for jobs find each other.
There's lots of useful information on their site, including their Dear Recruiter, Help! series of short (10 minutes or less) podcasts, which alternate between being aimed at hiring managers and job-seekers:
There's also a blog, hiring FAQs, and information about their workshops. Check them out!