Greetings, Tampa Bay techies, entrepreneurs, and nerds! Welcome to the June 1, 2020 edition of the list! Here's this week's list of online-only events for techies, entrepreneurs, and nerds based in an around the Tampa Bay area. Keep an eye on this post; I update it when I hear about new events, it's always changing. Stay safe, stay connected, and #MakeItTampaBay!
For the time being, I'm limiting this list to online events. I know that there's a lot of frustration about staying at home and staying six feet apart from people outside your own "house bubble," but rather than follow the advice of armchair epidemiologists and assorted online "Monday morning quarterbacks", I'm going with the public health official whom I trust the most: my sister, Dr. Eileen deVilla, Medical Officer for Health for Toronto (here's an interview with her from Friday, May 29).
Monday, June 1
Tuesday, June 2
Wednesday, June 3
Thursday, June 4
Friday, June 5
Saturday, June 6
Sunday, June 7
There aren't any tech, entrepreneur, or nerd events scheduled…yet!
Do you have any events or announcements that you'd like to see on this list?
Let me know at joey@joeydevilla.com!
Join the mailing list!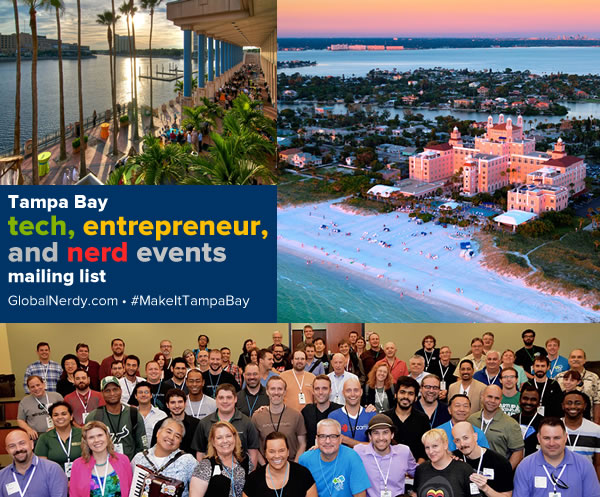 If you'd like to get this list in your email inbox every week, enter your email address below. You'll only be emailed once a week, and the email will contain this list, plus links to any interesting news, upcoming events, and tech articles.
Join the Tampa Bay Tech Events list and always be informed of what's coming up in Tampa Bay!