Robert Blacklidge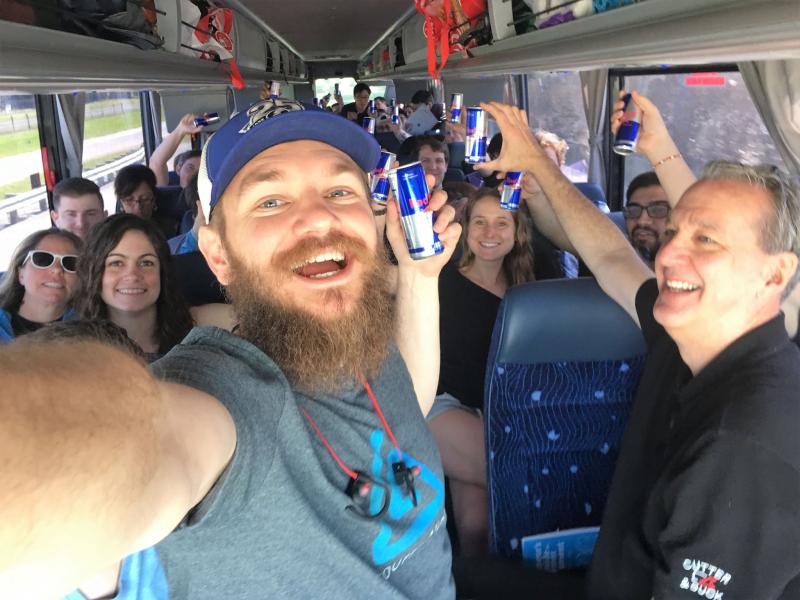 You can't talk about the Tampa Bay startup scene for long before the name "Robert Blacklidge" comes up. You'll often see him at Tampa Bay tech and entrepreneur events, and when he's not organizing or facilitating hackathons, he's winning at them. One of his creations, Course Align, made it all the way to finals at Startup Bus 2017 (be sure to check out Gimlet Media's Startup podcast episodes where they follow the Bus, including the creation of Course Align).
He's also been bringing tech events and amenities to his home, Lakeland (about 35 miles east of Tampa). Thanks to his work, Lakeland has its editions of 1 Million Cups, Startup Grind, and Techstars Startup Weekend. He also co-founded CO.STARTERS, a 9-week program that teaches entrepreneurs to achieve their long-term goals.
This weekend, he'll be a mentor at the Feeding the Future online hackathon.
Feeding the Future: A FoodTech hackathon
The world's food chain supply chains have been greatly disrupted by COVID-19 and its cascading effects. Most of these disruptions will have unpredictable long-term lasting effects on our food systems. The Feeding the Future hackathon's challenges are all centered around solutions to address and counter these disruptions.
The challenges are:
Sustainable farm-to-fork solutions. How can we use digital technologies to build a more resilient and agile food supply chain for local producers and farmers after CoVid-19 using sustainable farm2fork solutions and further increase e-commerce and home delivery services? How can we apply dynamic models to support seasonal trade and preparation tools for all parts in the food chain?
Reducing carbon "food"prints. The importance of food within cities and urban design is central from several angles. There is a need to transform our urban food systems with a focus on sustainability and resilience.
Make a new and tasty fish product. Baltic Herring is a tasty, small fish found in abundance in the Baltic Sea. Increasing it's consumption can help lower our carbon footprint. What kind of food product(s) can we create using the Baltic Herring to increase consumption?
Increase Finnish/African food trade. (The hackathon is being organized from Finland.) Africa is an untapped potential market. Finland is known for its world class research in food engineering. What kind of product or services can be utilized to help increase the quality and quantity of food export between Finland and Africa?
Feeding the Future's kickoff/orientation session happens tomorrow (Thursday, June 25th) at 9:00 a.m. Eastern.
Here's how you can join in:
NOTE: You can only compete in the Hackathon as a TEAM of two or more members. If you don't have yet a team, join the hackathon's Discord community to find one.