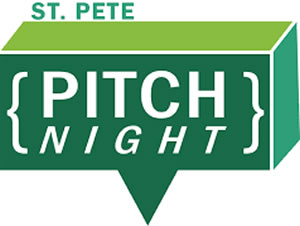 St. Pete Pitch Night takes place online tonight from 5:00 to 6:30 p.m.! See pitches from five St. Petersburg entrepreneurs as they compete to win up to $5,000 by pitching their community-based businesses.
From the 34 business who applied, these were the ones selected:
To be eligible, contestants had to meet these requirements:
Scalable and/or innovative concept
In business for 4 years or less
Previously presented at 1 Million Cups OR currently enrolled in an entrepreneurship program at a Tampa Bay college or University
Admission to attend this online event is $5.00. You can find out more about St. Pete Pitch Night on the St. Petersburg Chamber of Commerce site or the St. Pete Greenhouse site, and you can register to attend St. Pete Pitch Night here.