Hello, Tampa Bay techies, entrepreneurs, and nerds! Welcome to the weekly list of online-only events for techies, entrepreneurs, and nerds based in an around the Tampa Bay area.
Keep an eye on this post; I update it when I hear about new events, it's always changing. Stay safe, stay connected, and #MakeItTampaBay!
Saturday: The Suncoast Developers Conference
Suncoast Developers Guild aren't just a coding school — they're a pillar of the Tampa Bay tech scene, and this place is all the better for their being around. Here's one reason: they hold events like the upcoming Suncoast Developers Conference, which will happen online on Discord this Saturday, August 1, 2020.
At this free event, you'll see Tampa Bay's developers showcase and share their knowledge with others. They'll cover all sorts of topics in bite-size (10 – 15 minute) presentations.
The conference will also feature some of Suncoast Developers Guild's recent code school grads and their capstone projects. Get to know them, and if you like what you see and need more people in your organization, hire them!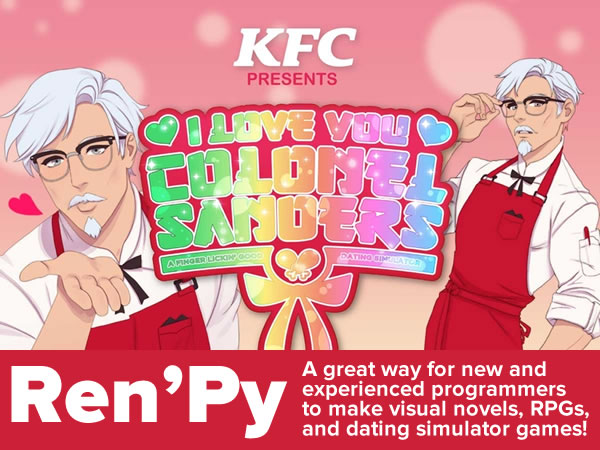 I will be delivering a presentation at the conference, where I'll talk about Ren'Py, the Python-powered visual novel authoring system that you can use to write visual novels, adventure games, turn-based role-playing videogames, and yes, dating simulation games. It'll be your anime/programming dream mashup come true!
Once again, this conference is free-as-in-beer (and not free-as-in-mattress) and it happens Saturday, August 1st. To RSVP and find out more about the conference, visit the website at suncoast.io/conference!
This week's events
Monday, July 27
Tuesday, July 28
Wednesday, July 29
Thursday, July 30
Friday, July 31
Saturday, August 1

Sunday, August 2
Do you have an upcoming event that you'd like to see on this list?
If you know of an upcoming event that you think should appear on this list, please let me know!
Join the mailing list!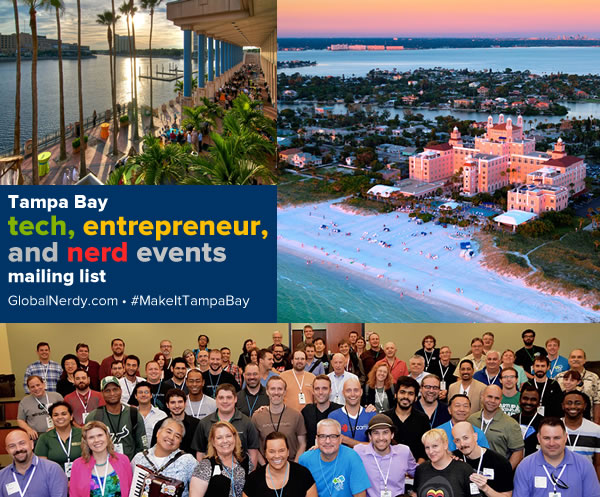 If you'd like to get this list in your email inbox every week, enter your email address below. You'll only be emailed once a week, and the email will contain this list, plus links to any interesting news, upcoming events, and tech articles.
Join the Tampa Bay Tech Events list and always be informed of what's coming up in Tampa Bay!