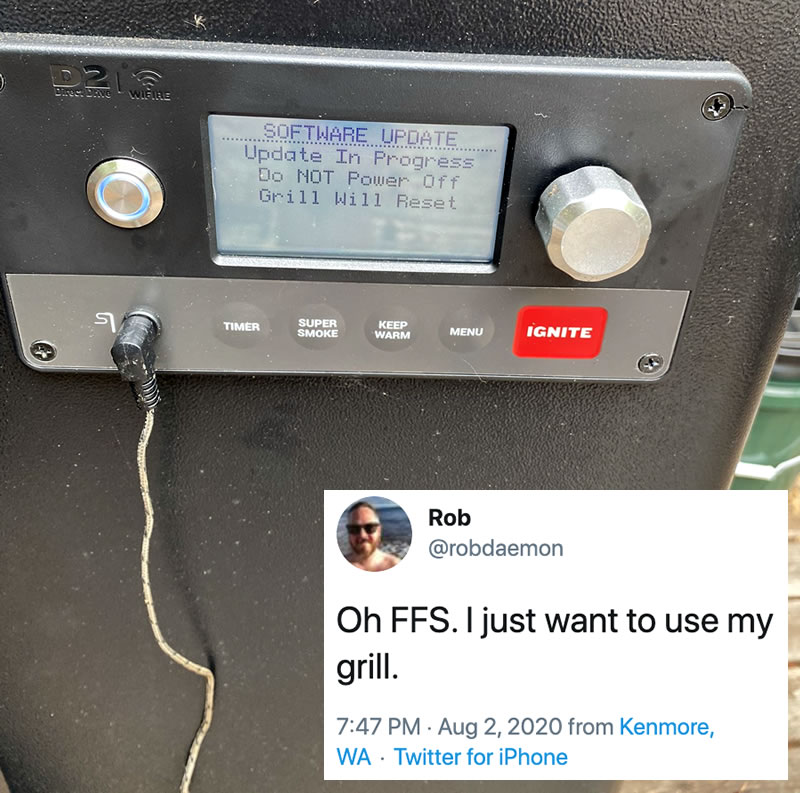 …wait until your IoT grill does it.
I need to look up this grill to see what its embedded controller does. Aside from…
reporting its current settings and temperature, and
some limited ability to control it remotely (very limited, if at all — the computers in IoT devices are cheap and insecure, and attackers can cause all sorts of mischief with a networked propane tank)…
…what else does it do that needs an update, never mind an update big enough to interfere with cooking?