One of the side effects of COVID-19 is that it's shown how wide the digital divide can be. While today's tech makes distance learning possible (can you imagine what it would be like if the pandemic happened during the era of flip phones, 56K modems and Windows 98?), not every family can afford a personal computer, tablet, or even decent home broadband service. There's a way for Tampa Bay techies to help, thanks to Tampa Bay WaVE, Think Big for Kids,  Boys & Girls Club of Tampa Bay and ECycle.
They're holding a Drop Off event this week at the lobby of Tampa Bay WaVE's office building, located at 500 East Kennedy Blvd. They'll take your old laptop or iPad and get it to a local school-age child who otherwise wouldn't be able to e-learn.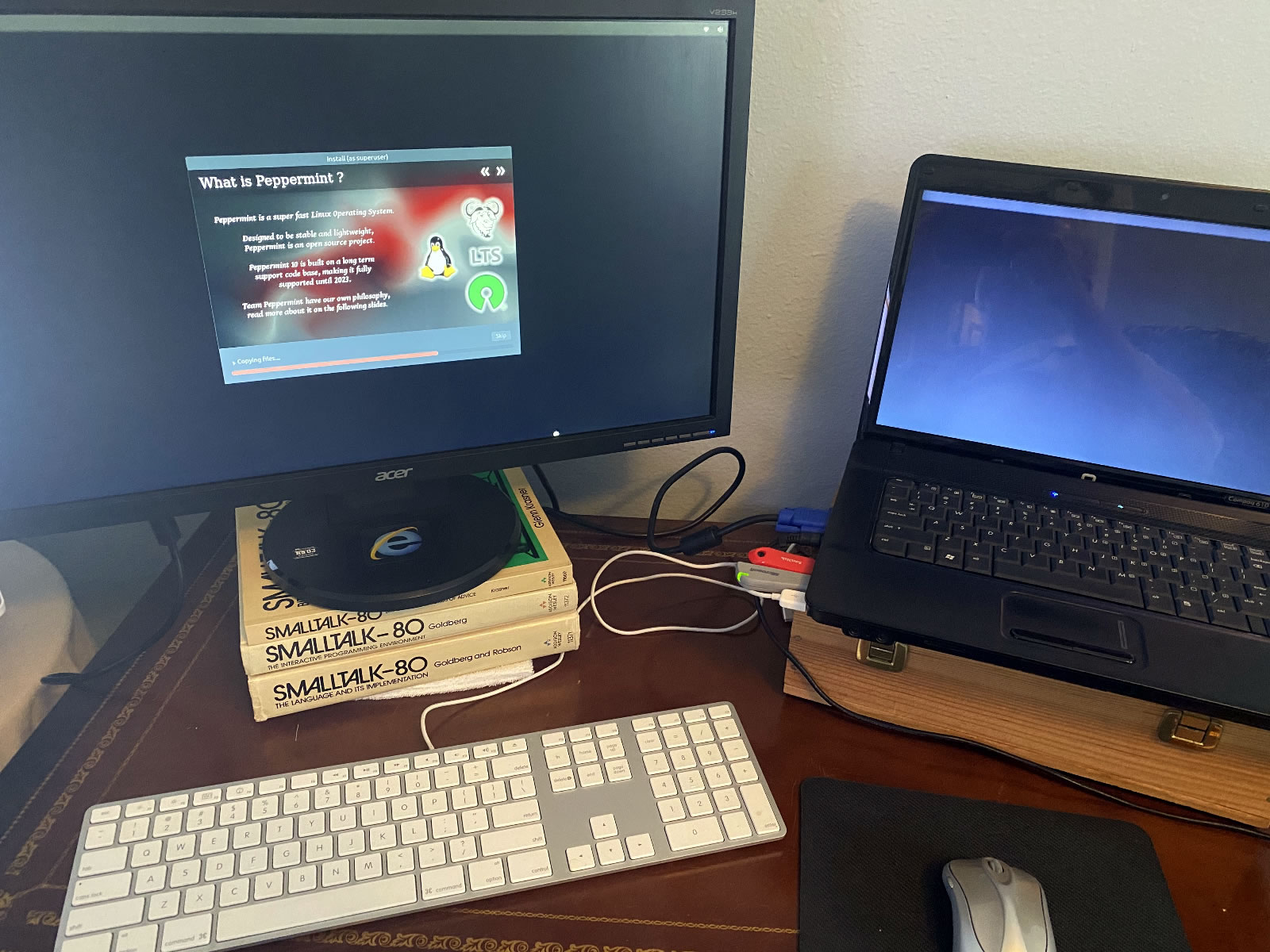 Right now, I have one laptop for each limb. That's more than I can possibly use at any given time, so I'm taking the one pictured above (it's the one I installed Peppermint Linux on, a few weeks back) to the Drop Off on Thursday. To me, it's a spare Linux server that I can spin up for experimentation, but to a student, it could be a whole lot more.
If you've got a laptop or iPad to spare, please consider dropping it off at the WaVE tomorrow or Thursday, and help show the Tampa Bay tech spirit!
For more information about this program, contact Heather McMillian, Senior Operations Manager at  hmcmillan@tampabaywave.org.
Recommended reading