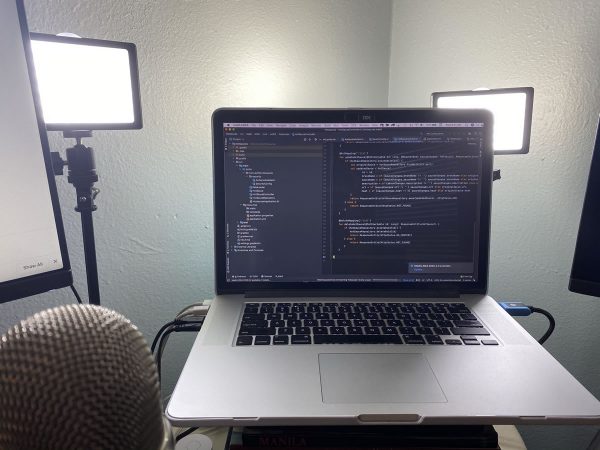 Between the gig I've got teaching JavaScript and then Python a couple of evenings a week until the end of the year and a whole lot of technical interviews, I decided it was time to up my webcam lighting game. The result is pictured above and below.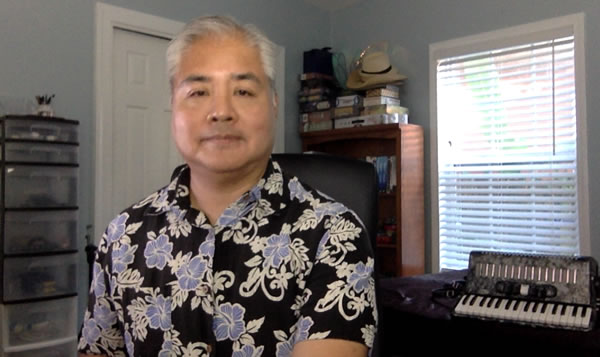 I had an Amazon credit and a coupon code, so I got this thing for "cheaper than free": A set of two 5600K USB-powered LED lights with tripods and filters…
It works quite well — and better than I expected. While it's light and takes up little space once collapsed, it's a little too flimsy for someone who needs on-the-go lighting.
However, if you plan on keeping the rig in just one place and not travel with it, it's a good setup for your video chats, meetings, interviews, classes, and so on. Check it out on Amazon.
The lights worked well for last night's class and the previous week's tech interview. I'll write more about how the interview went soon.