September has come and gone, which means it's time for the listing of the month's episodes from Tampa Bay tech podcasts! Here are the ones I know about, listed from newest podcast on the block, to one that's been around for years.
Friends that Code is the newest podcast on this list, and it's hosted by Mike Traverso, whom locals may know from the Tampa Bay Google Developers Group meetup and other Google-y events. In this podcast, he showcases…
…some amazing people I know that just happen to write code for a living. Whether they started off intending to code or just happened into it, we get to hear about the types of people you'll meet, things you'll get to do, jobs you'll have along the way, and advice from some awesome coders along the way!
Here are the episodes from September: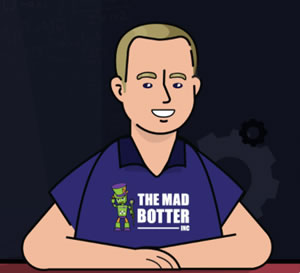 The Mike Dominick Show is the second-newest of the podcasts in this list, and it has an open source focus.
Here are the episodes from September:
Episode 38: Jochen Breuer of SUSE Manager
Mike sits down with Jochen Breuer, who works on Uyuni, Salt, and Cobbler. He's a maintainer for Salt on openSUSE, an openSUSE Member and a Fedora packager.
Episode 37: Jono Bacon
Mike sits down with Jono Bacon, leading community and collaboration strategy consultant, author, and speaker. He previously led community at Canonical, GitHub, and XPRIZE, and works with a broad range of clients from large enterprises to early-stage startups to help them build engaging, productive communities. He is the author of six books, including the award-winning 'People Powered: How communities can supercharge your business, brand, and teams', is a columnist at Forbes, and published in Harvard Business Review, Fortune, Entrepreneur, and elsewhere.
Episode 36: Adam Dymitruk
Mike sits down with Ada Dymitruk of Adapt Tech Group to discuss Event Modeling, a way of thinking about software projects that will blow your mind.

At the time I'm writing this, The 6 Figure Developer — hosted by John Callway, Clayton Hunt, and Jon Ash — has posted 158 episodes. It's…
…a show dedicated to helping developers to grow their career. Topics include Test Driven Development, Clean Code, Professionalism, Entrepreneurship, as well as the latest and greatest programming languages and concepts.
Here are the episodes from September:
Of the podcasts in this roundup, Thunder Nerds — "A conversation with the people behind the technology, that love what they do… and do tech good" — has been around the longest, with 271 episodes over five seasons to date. You've probably seen the hosts at local meetups and conferences; they're Sarrah Vesselov, Frederick Philip Von Weiss, and Brian Hinton.
Here are the episodes from September:
273 – 🦈 The Journey of a Developer, & Aquariums on Mars with Krystal Campioni
In this episode, we get to speak with Krystal Campioni: Creative Coder, Speaker, Marine life enthusiast, and Senior Front-end Developer at Shopify. We discuss Krystal's career at Shopify, creative coding with CSS and Vue, and our current new normal.
272 – 🤝 Talking to a JavaScript Friend with Baskar Rao Dandlamudi
In this episode, we get to speak with Design Leader, YouTuber, and Co-founder & CEO at Blush Pablo Stanley. We discuss the fundamentals of design thinking, and how to improve your craft. We also talk about Blush, and how it allows you to customize every piece of an illustration to create your own compositions.