One of the silver linings of my job evaporating due to the pandemic is that I suddenly had a lot of free time to try some new things. The best of those new things by far was my five weeks in The Undercroft's inaugural UC Baseline cybersecurity course.
What is The Undercroft?
The Undercroft was recently featured in the Tampa Magazine article, The Latest on Tampa's Tech Scene. Here's the relevant excerpt:
Over the past year, a number of notable out-of-state tech companies have chosen to open offices in or relocate to Tampa. Last December, Tampa beat out other up-and-coming tech hubs like Denver and Atlanta as the new home of Boston-based Drift, a marketing technology platform. Information technology training franchiser New Horizons moved its headquarters from Pennsylvania to Tampa in January. And that same month, D.C.-based technology company TheIncLab expanded to Ybor City. TheIncLab opened an "Artificial Intelligence Experience Lab" in The Undercroft, a cybersecurity incubator that launched last summer with the hopes of turning the historic Ybor into a tech industry hotspot.

"At The Undercroft, we're focusing on the supply side of cybersecurity," says CEO Adam Sheffield. "How do we support more talent in this community and more people who have passion for the field?"

Initially conceived as a co-working type space where startups and members could connect, The Undercroft launched a training program, UC Baseline, in response to layoffs during the coronavirus shutdown. The UC Baseline program is designed to help educate people moving into the cybersecurity workforce or transitioning from traditional IT roles. Ten participants have signed up for the six-week program that offers courses in networking, software, and hardware, according to Sheffield Incubators and accelerators are behind much of Tampa's recent tech growth, as nonprofits like the Tampa Bay Wave and Embarc Collective offer resources and networking opportunities for local startups, including two recent programs that focus on boosting the  representation of women and diversity in the tech industry.
To describe The Undercroft as Tampa Bay's security guild and cybersecurity coworking space is fair, but that description doesn't capture the spirit of the place.
A better way to paint the picture would be to call it the 21st-century cybersecurity counterpart of coffeehouses in 17th- and 18th-century England. Like those coffeehouses of old, The Undercroft is a place in a beautiful old building that functions as the home for the (often boisterous) exchange of ideas, the advancement of specialized fields of knowledge, a little deal-making, and if you pay attention, a great place to learn.
(Thankfully, The Undercroft departs from those old coffeehouses in one important way: Women are welcome in The Undercroft.)
How I ended up in UC Baseline
Back in mid-July, I'd heard about scholarships for The Undercoft's then-upcoming cybersecurity class. I posted an article about it, which ended with this quip:
(I'll admit it: Although I'm not likely to qualify, I applied.)
I applied, and to my surprise, I qualified, which meant that I was in this classroom a couple of weeks later:
What I did in UC Baseline
And thus began five intense weeks, which comprised the following…
Hardware 101 — Gain a thorough understanding about the devices on which all our software runs and through which all our information flows:
Networking 101 — Learn how our systems are connected and the ways in which they communicate through these connections: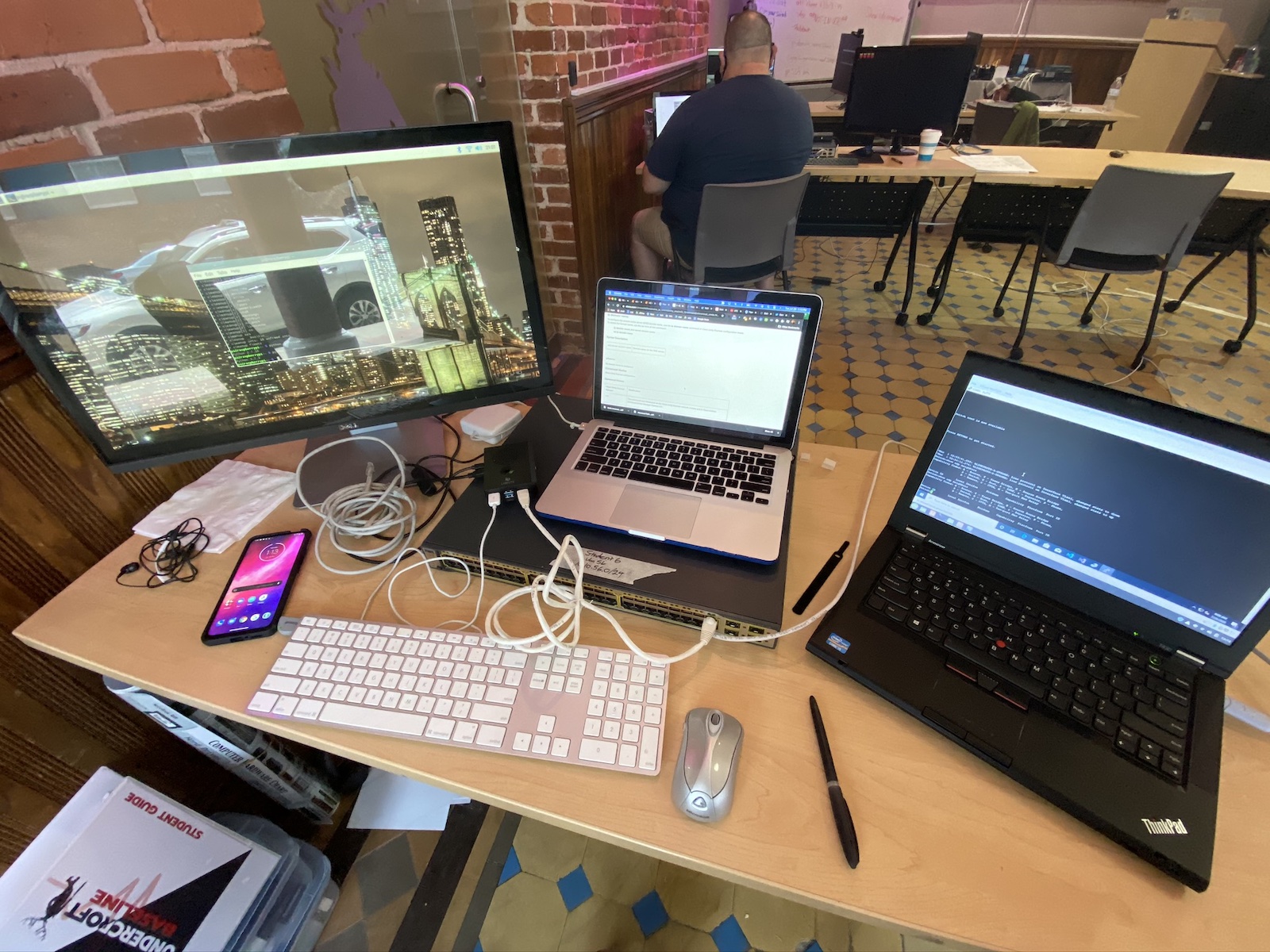 Linux 101 — Covers the foundations of security in Linux environments, the OS on which the internet runs: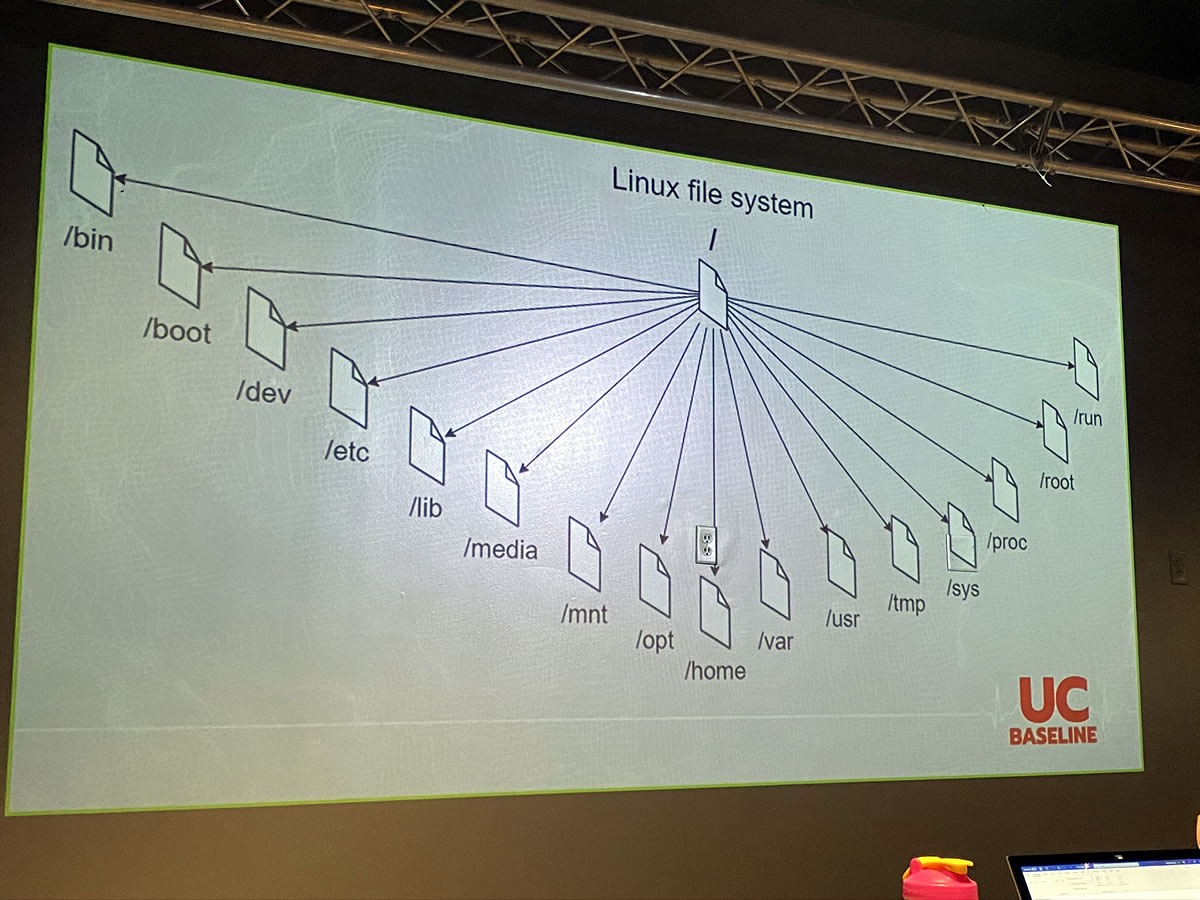 Windows 101 — Here's a big challenge — learn the foundations of security for Windows environments:
Information Security 101 — Covers everything from core IT concepts, to cybersecurity principles, methods, and practices:
Python 101 — If you're doing security, you should have some coding skills to automate your work and build tooling, and Python's an excellent language for that task: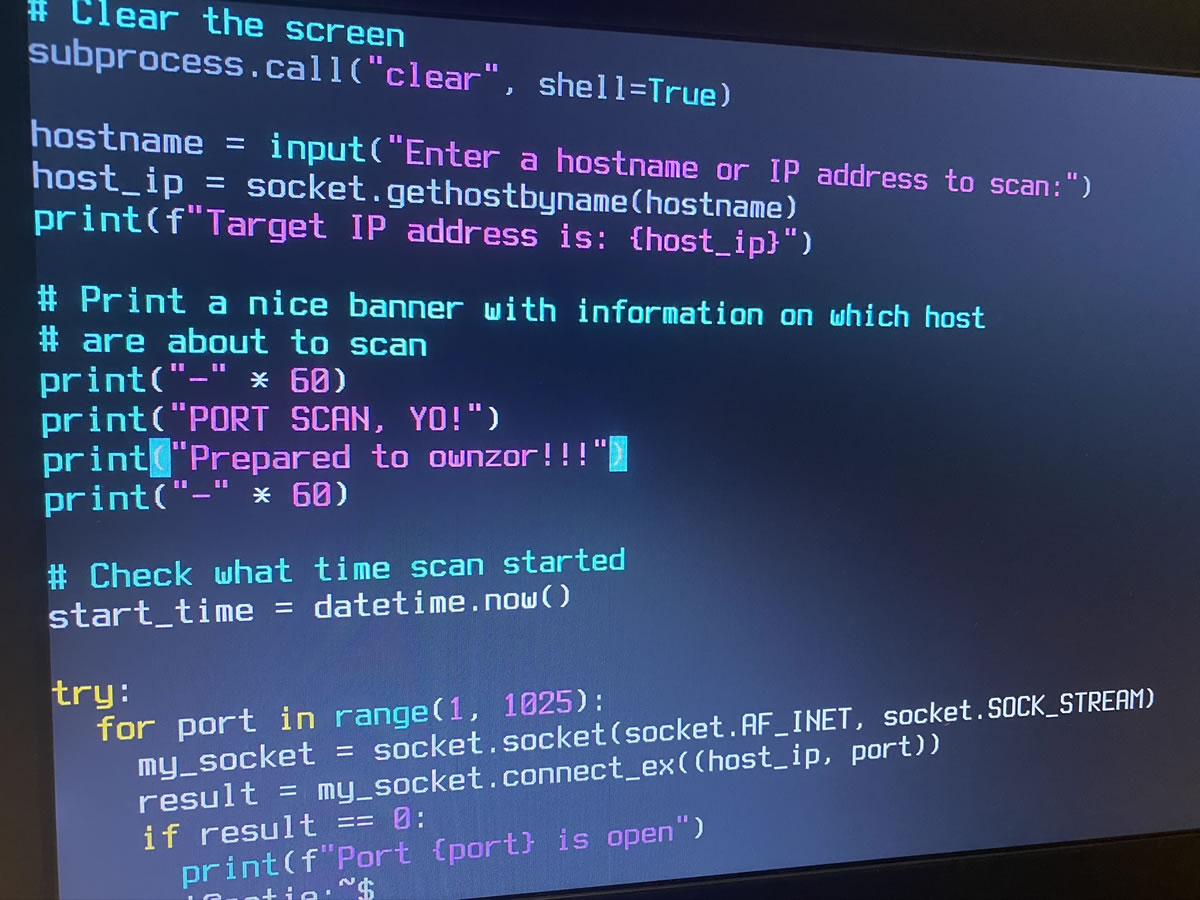 This is not for someone who's casually curious about cybersecurity. It's a lot of work. As I wrote midway through the course:
If you take The Undercroft's five-week cybersecurity course, UC Baseline, you will have to absorb a lot of material.
After one particular day, I felt like the cat in this video:
The course was taught by a team of instructors who work in the security industry when they're not teaching. They're also a personable bunch, and all of them went above and beyond in their efforts to ensure that we students were getting the most out of our classes.
The course ended with a career fair featuring presenters and recruiters from local and national cybersecurity organizations…
and then a Capture the Flag competition and socially-distanced barbecue: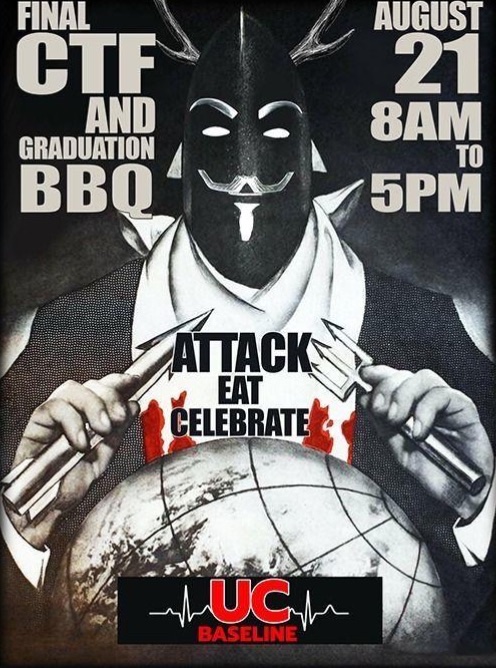 The payoff
Did it pay off to devote 5 weeks, 5 days a week, 8 hours a day, to attend UC Baseline? I think it did.
I'm really a programmer and developer evangelist by training and experience. There's a tendency in both these lines of work to think of security as an afterthought. Attending UC Baseline, learning from actual security professionals, getting my hands on the actual hardware and software used by the pros, and even just being in The Undercroft helped me refine my security mindset.
That in turn helped me bring my A-game when it was time to apply for a job at Auth0 and then go through their rigorous interview process (which I wrote about here).
I'm not alone — 8 out of 10 of the inaugural UC Baseline class got work around a month or so after completing the program.
My thanks to the instructors for the excellent courses: Gabrial Hartnett , Koby Bryan , Michael Dorsey , George Bilbrey , Jon B , Zoran Jovic, as well as my fellow students, who made the classes more enjoyable: Hawley , Danielle True , Daniel Jimenez , Melissa Bloomer , Alyssa Kennedy , Nicolas Claude, Maria Laura Tarabillo , Ryan Butler, and Anthony Davis!
And of course, special thanks to Team Undercroft, for making such a special place — the Tampa tech scene just wouldn't be same without you: Joy Randels, Adam Sheffield, and Chris Machowski!
Another UC Baseline in 2021!
If UC Baseline sounds interesting to you, and if you think you're up to the challenge, there's another one taking place in early 2021. Visit the UC Baseline page to find out more!
Find out more