This will be a very busy week!
This will be a very busy week for these reasons:
Chances are that when you read this, the Big Game (I can't call it by its official name because the NFL guards its trademarks a little too zealously) will have come and gone, and Tampa Bay will have emerged the victor. Congrats, Tampa Bay!
Chinese New Year happens on Friday, February 12, and this year is the Year of the Ox — or more specifically, because each year name comprises the name of a zodiac animal and an element, it's the year of the Metal Ox. 恭喜发财 / Gōngxǐ fācái / Kung hey fat choy!
Valentine's Day is Sunday, February 14.
…and it's also another week in Tampa Bay's tech scene, where there's always a lot going on. That's what this list is for — connect, share, stay safe, and Make It Tampa Bay!
This week's events
Monday, February 8
Tuesday, February 9
Wednesday, February 10
Thursday, February 11
Friday, February 12
Saturday, February 13
Sunday, February 14
Do you have any events or announcements that you'd like to see on this list?
Let me know at joey@joeydevilla.com!
Join the mailing list!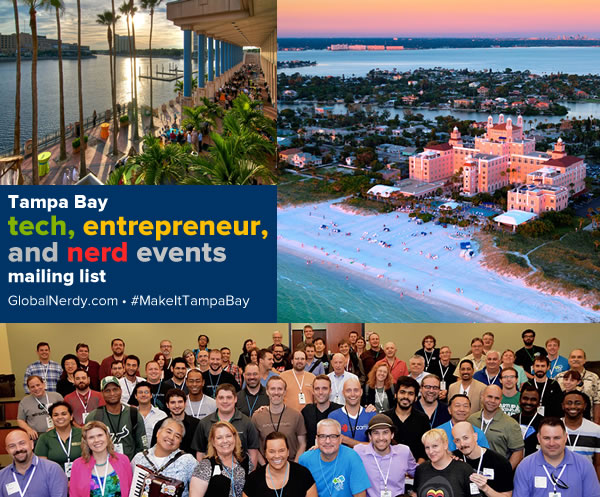 If you'd like to get this list in your email inbox every week, enter your email address below. You'll only be emailed once a week, and the email will contain this list, plus links to any interesting news, upcoming events, and tech articles.
Join the Tampa Bay Tech Events list and always be informed of what's coming up in Tampa Bay!