Tampa's security guild, The Neon Temple, along with The Prowess Group, is hosting their 2021 International Women's Day Symposium with the title Most Wanted: Women in Cyber Careers. It takes place online tomorrow, Thursday, March 11th at 7:00 p.m. EST (UTC-5).
If you're interested in cybersecurity or women in tech, you should catch this session! Register to attend, as well as to get details about how to view it online.
The panelists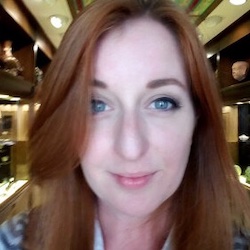 Kelly Albrink (GCIH, GSEC, OSCP, GWAPT) is a Senior Security Consultant at Bishop Fox, where her areas of expertise are in network penetration testing, hardware security, and wireless technologies.

Courtney H. Jackson, MSISA, CISSP, CISM, CEH, CHFI is the Founder and CEO of Paragon Cyber Solutions, LLC, a woman, minority, veteran-owned small business headquartered in Tampa, FL. Courtney has more than 20 years of certified hands-on experience in Information Technology, encompassing both executive leadership and entrepreneurship. Through her work, she helps government agencies, startups, and commercial companies to protect the integrity of their business operations through specialized cybersecurity and risk management solutions.
Dr. Sunny Wear is a Web Security Architect and Penetration Tester. She provides secure coding classes, creates software, and performs penetration testing against web/API and mobile applications. Sunny has more than 25 years of hands-on software programming, architecture and security experience and holds a Doctor of Science in Cybersecurity. She is a published author, "Burp Suite Cookbook", a developer of mobile apps, specifically, the "Burp Tool Buddy", and is a Pluralsight content creator, "Burp Suite for Beginners/Advanced/Writing Plugins". She regularly speaks and holds classes at security conferences such as Defcon, Hackfest, and BSides.
About The Neon Tample
The Neon Temple is Tampa Bay's security guild.
Among their number are SOC analysts, penetration testers, programmers, '80s Wardialers, CISOs, and even the occasional intelligence collector or federal agent. Their members vary from novices just getting started, to seasoned veterans who've been in the trenches since before the word "cyber" was invented. They care about cybersecurity, national security, and the right to privacy, and their aim is to spread their message and mentality globally.

Once again, the 2021 International Women's Day Symposium, Most Wanted: Women in Cyber Careers, takes place on Thursday, March 11 at 7 p.m. EST (UTC-5). To attend, register for the event here.