Tampa is the #1 city on Forbes' list of emerging tech cites in the U.S.
"Tampa is quickly turning into Florida's tech capital," says the August 24th article in Forbes titled Emerging Tech Cities In The U.S.. "It has been exploding in the tech industry for several years now. There are over 50 software and IT companies in Tampa."
In order, the cities in Forbes' list of emerging tech cities are:
Tampa ("Tampa is responsible for over 25% of Florida's tech jobs, and there has been a massive surge in tech jobs in recent years.")
Miami ("In 2020, two of tech's biggest names (and wallets) relocated to Miami to make it their permanent home. Founders Fund partner Keith Rabois and Blumberg Capital founder David Blumberg moved to Miami.")
New York City ("It's not entirely a shocker considering how New York City is one of the centers for everything. Even that underplays the truly momentous amount of technological innovation that's come out of that city in recent years.")
Austin ("It's another city that's been blowing up for the past few years as a result of an influx of tech talent.")
San Francisco ("You simply cannot comment on the current tech scene without considering its most famous, iconic setting.")
12 Things You May Be Doing Wrong in Your Job Search (Tuesday @ 10:00 a.m., online)
When a job search starts to get frustrating, it may be that you're making a few missteps. Find out if that's the case at this Computer Coach workshop, 12 Things You May Be Doing Wrong in Your Job Search. Their workshops are always free, and Computer Coach are always helpful! (They've even helped me out.)
Tampa veterans use technology, connections to help Afghans evacuate
Quiet Professionals (whose name is derived from the sobriquet for the Green Berets) is a defense contractor based in Tampa's Rocky Point, and they're doing their part in Afghanistan with their OSINT (open source intelligence) dashboard to help people in Afghanistan find help and escape. You can find more in these stories:
You can also find out more on the Project Afghan Relief Fund site, and even directly help with a donation. I did, and you can too.
Tampa Bay coffee shops put tech to work to compete with national chains
Here's a Tampa Bay Business Journals story on how three of our own local coffee chains — Blind Tiger, Buddy Brew, and Kahwa, all of whose brews I enjoy regularly — are competing against the megacoffeecorps with technology.
Give them some business! You won't just be getting great coffee; you'll also be investing in a local business, and helping the local area more interesting and less sterile.
Do you have mobile dev skills? These local companies are hiring.
A little while back, I posted an article titled So many Tampa Bay mobile dev job openings, so few applicants. The situation hasn't changed much — there are still lots of local places who are looking for mobile developers: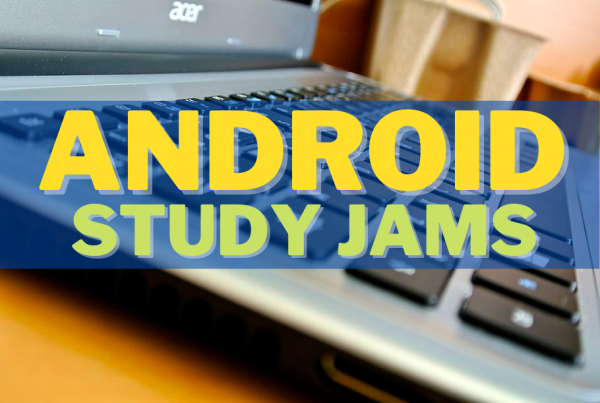 Want to learn Android development or sharpen you Android dev skills? Join the GDG Suncoast Meetup and keep an eye open for their Android Study Jams, which happens every Wednesday.
I'm also looking at rebooting my Programmers of Portables meetup soon — watch this space!