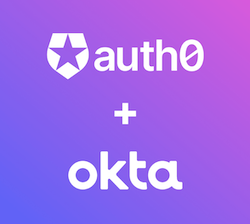 The Girls in Tech Conference takes place online next Wednesday, September 15th, and it's sponsored by Okta and Auth0!
The Girls in Tech Conference is a one-day virtual conference where participants gather
to find community, sharpen their skills and learn how
to thrive in tech.
Conference agenda
Here's the conference agenda, which is full some pretty interesting-sounding motivational keynotes, workshops and presentations (you'll want to check out the detailed agenda, too).
The event takes place in the US Pacific Time Zone. All times are in PDT and EDT.
9:00 am PDT / 12:00 pm EDT: Introduction | State of the State
9:12 am PDT / 12:12 pm EDT: Opening Remarks
9:19 am PDT / 12:19 pm EDT: Meditation, Breathing, and Focus
9:31 am PDT / 12:31 pm EDT: The Battle for the Soul of AI
9:48 am PDT / 12:48 pm EDT: Find Your 'Fearless' and Build the Career of Your Dreams
10:05 am PDT / 1:05 pm EDT: Improbable is not Impossible
10:22 am PDT / 1:22 pm EDT: Community How Women In STEM Are Taking Off
10:39 am PDT / 1:39 pm EDT: Break
10:56 am PDT / 1:56 pm EDT: Breakout Sessions

Track 1 – Demystifying Artificial Intelligence
Track 2 – Reasons We Resist (Procrastinate)

11:53 pm PDT / 2:53 pm EDT: Community AWS Panel Interview: The Blueprint for Success
12:25 pm PDT / 3:25 pm EDT: Lunch Break
12:47 pm PDT / 3:47 pm EDT: Empowering Women in the Workplace
1:04 pm PDT / 4:04 pm EDT: Arm Yourself With Cybersecurity Skills
1:21 pm PDT / 4:21 pm EDT: Fireside Chat: Thriving At Work With Disability
1:48 pm PDT / 4:48 pm EDT: Break
2:05 pm PDT / 5:05 pm EDT: Career Growth Is Risky Business
2:22 pm PDT / 5:22 pm EDT: Facing Bias: It's Not Easy
2:39 pm PDT / 5:39 pm EDT: Breakout Sessions

Track 1 – Creativity in Writing Software
Track 2 – Unlock Your Creative Confidence

3:36 pm PDT / 6:36 pm EDT: Break
3:53 pm PDT / 6:53 pm EDT: How To Find Your Voice And SPEAK UP!
4:10 pm PDT / 7:10 pm EDT: Forget Work-Life Balance: The Secret is to 'Integrate'
4:27 pm PDT / 7:27 pm EDT: Building A Career In Tech: Just Do It
4:44 pm PDT / 7:44 pm EDT: Starting A Family Doesn't Mean Your Career Is Over
5:01 pm PDT / 8:01 pm EDT: A Career With No Regrets
5:18 pm PDT / 8:18 pm EDT: Why You Shouldn't Strive For Perfectionism
5:35 pm PDT / 8:35 pm EDT: The Three Ps Of Career Success
5:52 pm PDT / 8:52 pm EDT: Year in Review, Wrap up & Conclusion
6:00 pm PDT / 9:00 pm EDT: Networking Function
Auth0's keynote speaker
In addition to being a sponsor (and the place where I work), Auth0 is providing a fantastic keynote speaker, our CISO (Chief Information Security Officer), Jameeka Green Aaron: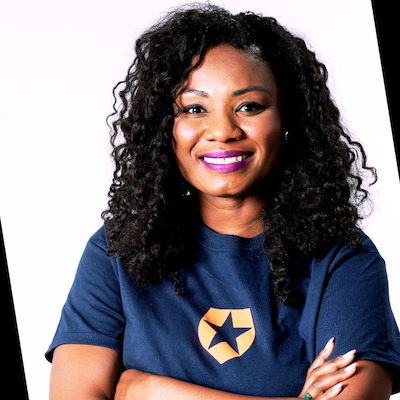 Jameeka joined Auth0 earlier this year, and she brings two decades' worth of experience, having worked at places including Nike, Hurley, Lockheed Martin, and the U.S. Navy. She is also committed to advancing women and people of color in Science, Technology, Engineering, and Mathematics (STEM) fields, and she participated in the U.S. State Department's TechWomen program and the National Urban League of Young Professionals. She currently sits on the board of the California Women Veterans Leadership Council, is an advisor for U.C. Riverside Design Thinking Program, and is a member of Alpha Kappa Alpha Sorority, Inc.
Jameeka will speak at 5:01 p.m. in a session titled A Career with No Regrets, which has this description:
Women are known for selling themselves short. But after this energetic career pep talk, you won't be passing up on opportunities too soon. Jameeka Green Aaron will inspire you to dream big, rock the boat, and take the road less traveled in your journey to changing the world.
How to register
Once again, this is a virtual conference that takes place online. All you need to attend is an internet connection and a ticket!
There are three tiers of ticket prices for the Girls in Tech Conference:
General admission: $35.00. If you have a job, this ticket is for you.
Job seeker: $25.00. If you don't have a job, this ticket is for you.
Student: $20.00. If you're a student, this ticket is for you.