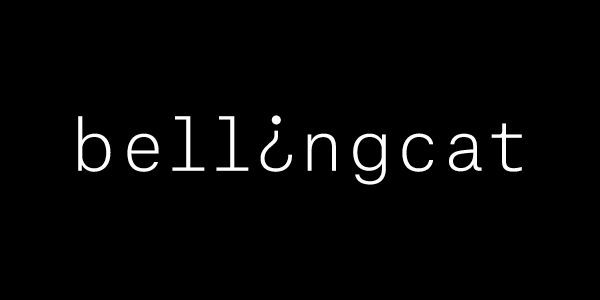 As the Russian invasion of Ukraine continues, you're increasingly likely to hear the name "Bellingcat". It's the name of an independent group of researchers, investigators, and citizen journalists who practice open source intelligence (OSINT). Here's a quick primer about Bellingcat and open source intelligence, plus a whole lot of videos about Bellingcat's work and their reporting on aggression by Russia's government and armed forces.
Bellingcat's origins
Bellingcat get their name from Aesop's fable, Belling the Cat. In the fable, the youngest of a group of mice who were terrorized by a cat suggests that they put a bell on the cat, which would act as an early warning system. While the suggestion was warmly received, one of the elder mice brought up a serious challenge to the plan: "Who will bell the cat?"
Eliot Higgins founded Bellingcat in 2012 after being laid off from an administrative job. He started doing independent research on the civil war in Syria by collecting and analyzing publicly available photos and footage, and cross-referencing them with reports. Since then, he's grown the organization, who've gone on to apply their open source intelligence skills to stories including:
Open source intelligence
Open source intelligence, often referred to as OSINT, is a term meaning any information that can be gathered from freely-available, publicly-available sources. It's most often used to referred to information gathered online — the kind that anyone with an internet connection would be able to access. This information could be available free of charge, or it could be acquired for a fee (e.g. a subscription to a news organization, data source, or API).
It also applies to non-online/non-digital information from books, newspapers, magazines, academic journals and papers, FOIA requests and their equivalents, and so on.
It could be in text form, but it also applies to video, photographs, sound recordings, data files, and databases.
Giancarlo Fiorella, a senior Bellingcat investigator based in Toronto, makes it clear that OSINT is not "hacking" (as in accessing computer systems or information illegally), stealing, or spying. It's about gathering data and doing the research.
Bellingcat contribute to the Russia-Ukraine monitor map
You may have read about the Russia-Ukraine Monitor Map on my personal blog, but if you haven't, it's a a public resource for mapping, documenting, and verifying significant incidents that happen in the Russian invasion of Ukraine. Bellingcat are a primary contributor of information to this resource.
Videos about Bellingcat
Here's a collection of YouTube videos on Bellingcat for those of you who'd like to know more about them or about OSINT.
Insights from Bellingcat on Russia's Ukraine Ambitions (March 2, 2022 – Reuters Institute)
This is a Zoom interview with Christo Grozev, Bellingcat's lead Russia investigator.
Researchers create open-source map tracking incidents in Ukraine (February 28, 2022 – CBC)
Fact-checkers on the front line of Russian propaganda machine (February 25, 2022 – CBC)
Inept Info-Wars: Bellingcat's Eliot Higgins on Putin's Problems with Reality (February 24, 2022 – Foreign Press Association USA)
Open-source Intelligence (OSINT) by Giancarlo Fiorella, Investigator and Trainer at Bellingcat (December 2021 – Asian College of Journalism)
This features a presentation by senior Bellingcat investigator Giancarlo Fiorella about Bellingcat, open source investigations and how they're conducted. He goes into detail about investigating the Mahbere Dego massacres and the ethical issues and challenges in open source research.
We Are Bellingcat: An Intelligence Agency for the People (May 2021 – Talks at Google)
Ethical Matters: Bellingcat – The Citizen Intelligence Agency (April 2021 – Conway Hall)
Putin's Assassins Exposed: An Evening w/ Bellingcat Founder Eliot Higgins (March 2021 – Renew Democracy Initiative)
I Exposed a Russian Assassination Squad (March 2021 – Vice's "Super Users" series)
Discussion with Bellingcat Founder Eliot Higgins (March 2021 – Center for the Study of the Presidency and Congress)
How Bellingcat tracked a missile system in Ukraine (February 2020 – 60 Minutes Overtime)
Bellingcat: Truth in a Post-Truth World (2018 documentary film)