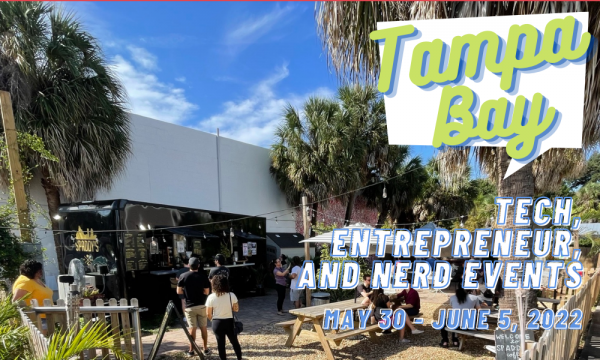 Here's the list of tech, entrepreneur, and nerd events for Tampa Bay and surrounding areas for the week of Monday, May 30 through Sunday, June 5, 2022.
As far as event types go, this list casts a rather wide net. It includes events that would be of interest to techies, nerds, and entrepreneurs. It includes (but isn't limited to) events that fall under the category of:
Programming, DevOps, systems administration, and testing
Tech project management / agile processes
Video, board, and role-playing games
Book, philosophy, and discussion clubs
Tech, business, and entrepreneur networking events
Toastmasters (because nerds really need to up their presentation game)
Sci-fi, fantasy, and other genre fandoms
Anything I deem geeky
By "Tampa Bay and surrounding areas", this list covers events that originate or are aimed at the area within 100 miles of the Port of Tampa. At the very least, that includes the cities of Tampa, St. Petersburg, and Clearwater, but as far north as Ocala, as far south as Fort Myers, and includes Orlando and its surrounding cities.
StartupBus 2022 will depart from Tampa Bay!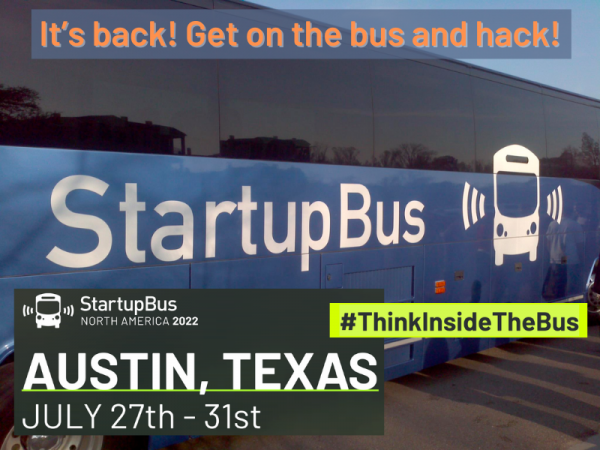 If you're looking for an adventure, a chance to test your startup skills, and an experience that will make your résumé stand out, join me on StartupBus Florida, which departs Tampa Bay on July 27, when it sets course for Austin, Texas!
On this three-day journey, "buspreneurs" will form teams, create a business idea, build a software demo for that idea, and develop pitches for that idea. When they arrive in Austin, they'll spend two days pitching their startups to a panel of judges.
I was a "buspreneur" on StartupBus Florida in 2019, the last time the event took place, and our team made it to the finals and got the runner-up position. This time, I'm a "conductor" — one of the coaches on the bus — and our team is here to help you rise to the challenge.
Want to find out more?
This week's events
I try to keep this list up-to-date. I add new events to this article as soon as I hear about them, so be sure to check back here throughout the week!
Monday, May 30
Keep in mind that it's Memorial Day and some people post events on "autopilot," forgetting that they may fall on a holiday. Check with event organizers before going to any of the listed events below — they might not be happening!
Tuesday, May 31
Wednesday, June 1
Thursday, June 2
Friday, June 3
Saturday, June 4
Sunday, June 5
Do you have any events or announcements that you'd like to see on this list?
Let me know at joey@joeydevilla.com!
Join the mailing list!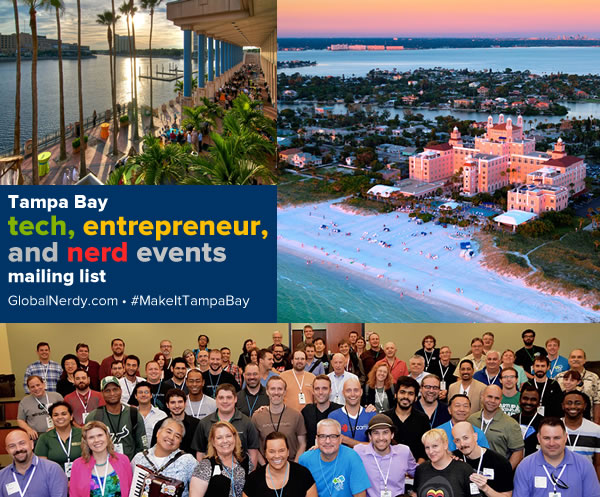 If you'd like to get this list in your email inbox every week, enter your email address below. You'll only be emailed once a week, and the email will contain this list, plus links to any interesting news, upcoming events, and tech articles. Join the Tampa Bay Tech Events list and always be informed of what's coming up in Tampa Bay!