"To sustain the United States' technology leadership in the face of China's formidable economic and military challenge," write Graham Allison, a professor of government at the Harvard Kennedy School and Eric Schmidt, former CEO and executive chairman of Google in Foreign Policy, "U.S. President Joe Biden should launch an urgent drive to recruit and retain 1 million tech superstars from around the world by the end of his first term in office."
For the want of a green card (or: How the 5G story could've been very different)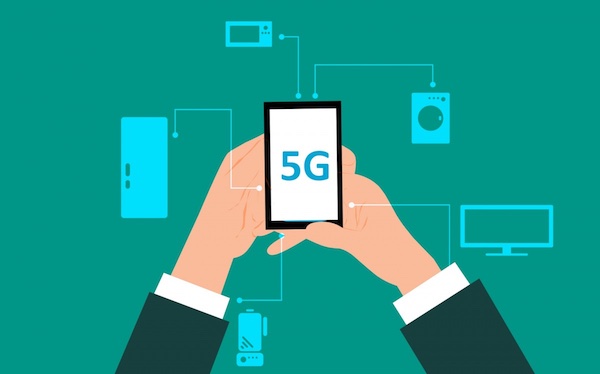 Their article, The U.S. Needs a Million Talents Program to Retain Technology Leadership, starts with a story about one key player we lost in our failure to take in new people.
In 2009, Erdal Arikan, a Turkish graduate of the California Institute of Technology and MIT published a paper that solved a big information theory problem. He could've continued his work in the U.S., but he had to leave because he couldn't get an academic appointment or sponsorship to stay. He returned to Turkey, turned to China, and Huawei — yes, that Huawei — used his work to create 5G solutions.

The article sums us the situation like so:
And while Huawei has produced one-third of the 5G infrastructure now operating around the world, the United States does not have a single major company competing in this race. Had the United States been able to retain Arikan—simply by allowing him to stay in the country instead of making his visa contingent on immediately finding a sponsor for his work—this history might well have been different.
And with the recent discovery that Huawei equipment installed as part of U.S. communications infrastructure could have a secondary purpose disrupting nuclear arsenal communications, the magnitude of our failure to let Arikan stay in the country has become even more apparent.
It's the space race all over again
China's leader Xi Jinping said it himself: "technological innovation has become the main battleground of the global playing field, and competition for tech dominance will grow unprecedentedly fierce."
In 2001, China was still behind technologically. But in the space of only a couple of decades, they've leapfrogged the West in communications, facial and voice recognition, other aspects of AI, and green technology, and their education system is producing four times the STEM bachelor's degrees and twice as many graduate degrees.
Their insularity remains their Achilles' heel. They naturalize fewer than 100 citizens a year, while the U.S. does so with 1 million a year. That's a difference of four orders of magnitude.
And what a difference it makes! Half of all U.S. unicorns were founded or co-founded by immigrants, and there are so many big-ass, big-deal companies founded or run by people born outside the U.S.:
| | | |
| --- | --- | --- |
| Big-ass company | Founder or leader | Where they were born |
| Auth0 | Eugenio Pace, founder | Argentina |
| Cloudflare | Michelle Zatlyn, founder | Canada |
| Credit Karma | Kenneth Lin, founder | China |
| Crowdstrike | Dmitri Alperovitch, founder | Russia |
| Databricks | Ali Ghodsi, founder | Iran |
| Discord | Stanislav Vishnevsky, founder | Ukraine |
| Eventbrite | Renaud Visage, founder | France |
| Evernote | Stepan Pachikov, founder | Azerbaijan |
| Google | Sergei Brin, founder | Russia |
| Google | Sundar Pinchai, CEO | India |
| Instacart | Apoorva Mehta, founder | India |
| Instacart | Fidji Simo, CEO | France |
| Microsoft | Satya Nadella, CEO | India |
| Nvidia | Jensen Huang, founder | Taiwan |
| Palantir | Peter Thiel, founder | Germany |
| Peloton | Yony Feng | China |
| Robinhood | Vlad Tenev, founder | Bulgaria |
| Slack | Stewart Butterfield, cofounder | Canada |
| SpaceX, Tesla | Elon Musk, CEO | South Africa |
| Sprinklr | Ragy Thomas, founder | India |
| Stripe | Patrick and John Collison, founders | Ireland |
| Uber | Garrett Camp, founder | Canada |
| Warby Parker | David Gilboa | Sweden |
| Zoom | Eric Yuan | China |
| Zscaler | Jay Caudhry | India |
I deliberately included German-born Peter Thiel in the list particularly because he spends a lot of time canoodling with the anti-immigrant crowd. He's one of those people who says "Ever since my family came to this country, we've had nothing but trouble from the immigrants."
Let's also not forget that Apple founder Steve Jobs was the son of a Syrian immigrant, and that there are many children of immigrants who've contributed so much.
"It's time for the United States to poach with purpose."
That's what Allison and Schmidt write, and what they mean is that the U.S. should:
Grant an additional quarter million green cards every year.
Eliminate the rule that limits the percentage of green cards issued to citizens of any single country to 7%.
Move the immigration system from its current paper forms-based process to a digital one, which has caused more than 300,000 green cards to be lost.
Grant 100,000 additional visas to extraordinary tech talents. You know, like the one Melania Trump got, but give them to people who actually merit them.
Adjust the criteria for visas so that people qualify based on their technological expertise.
Direct the Labor Department to make recruiting STEM talent a top priority.
…and most importantly:
Dismantle the Trump administration rules whose goal was to reduce legal immigration to the U.S.
There's more in the article, and I strongly encourage you to read it.
And hey, if you're in Tampa Bay and looking for an example of a highly-skilled green card holder who's making a difference, let me point you to the handsome well-dressed gentleman in the photo below:
Don't let my accent, grasp of the culture, or accordion skill fool you — I'm a first-generation green card holder from the Philippines, and I'm here to make a difference in the tech world, locally and nationally.
(If you're really curious, check out my article about my green card interview, which took place a week after the Trump inauguration.)