This article is a work in progress — I'm making it available to readers as I write it!
On Wednesday July 27, 2022, 13 people boarded a bus at The Sail on the Riverwalk in downtown Tampa bound for Austin, Texas to participate in a contest unlike any other: StartupBus 2022. I was one of those 13 people, and this is what happened on (and off) that bus.
StartupBus is the Mother of All Hackathons. The first part of the event is a three-day bus ride where buspreneurs (contestants), with help from conductors (coaches), conceive a technology startup, its software, and marketing and business plans. There are a number of buses that start in different places — in 2022, the buses left from California, Mexico City, Cincinnati, and Tampa — and they spend three days making their toward Austin, where their buspreneurs present their startups at the qualifying, semi-final, and final rounds of judging. It's a road trip, entrepreneurship crash course, competition, and adventure all in one.
Day 1: On the bus from Tampa to Gainesville and Tallahassee
Boarding the bus
At 6:00 a.m., I arrived at The Sail, the designated pickup loacation. It's a pavilion located downtown, on the Tampa Riverwalk, just a stone's throw away from the Tampa Convention Center. The buspreneurs were told that the bus would depart at 7, so I expected to be the first one there. Instead, Mandy was there, and so were a handful of buspreneurs. This was a good sign.
The bus should've been there too, but it wasn't. None of our bus contacts were responding to messages or Mandy's phone calls.
"Let's just chalk this up to Murphy's Law and declare 6:45 as 'panic o'clock,'" I suggested.
Fortunately, she made contact with the bus people at around panic o'clock, and they told us that they were on their way. That gave us a little more time to chat and get to know each other a little more:
The slight delay gave us a chance to load up on coffee and a little breakfast food. We started boarding the bus soon afterward:
Here's a shot showing Josh's photobombing prowess:
…and shortly after 7:30, our bus started making its way toward the highway.
The secret route
While the buspreneurs knew that the bus would start in Tampa on Wednesday morning and arrive in Austin sometime on Friday evening, they didn't know what route we'd take or what stops we'd make.
The simplest route from Tampa to Austin takes I-75 north to I-10, and then takes I-10 west, a route 1,200 miles (a little over 1900 km) long. If you were to drive that distance at a consistent 70 miles an hour with no stops at all, you could make the trip in a little over 17 hours. Add stops for activities (more about these later), meals, sleep (at hotels or Airbnbs — we weren't going to sleep on the bus), and bio breaks, and the trip easily expands to fill three days. At least one of the buspreneurs did some map consulting and guessed our route and where we might end up stopping.
Here's a map of the route we took:
Opening ceremonies
Shortly after everyone had settled in on the bus, it was time to get started with the opening ceremonies. The buspreneurs were already familiar with us conductors, so we got on with the task of having the mentors say something to inspire them. First Cary…
…then Josh:
With the introductory speeches out of the way, the next step was to have the buspreneurs introduce themselves and propose a startup idea.
The buspreneurs got to refine their startup pitches in an online meetup with one of Tampa Bay's Toastmasters groups, who listened and provided valuable feedback.
After the meetup, the buspreneurs started talking amongst themselves to figure out which startups they should create. Remember, they had only three days to create them!
In the meantime, I got into an extensive conversation with Cary about his life and work, and we discovered that we had both lived in Toronto. Small world!
University of Florida Innovation Hub
At about 10:00 a.m., we arrived in Gainesville, where we paid a visit to the University of Florida's business incubator, UF Innovate | Accelerate @ The Hub.
Back on the bus
Domi Station, Tallahassee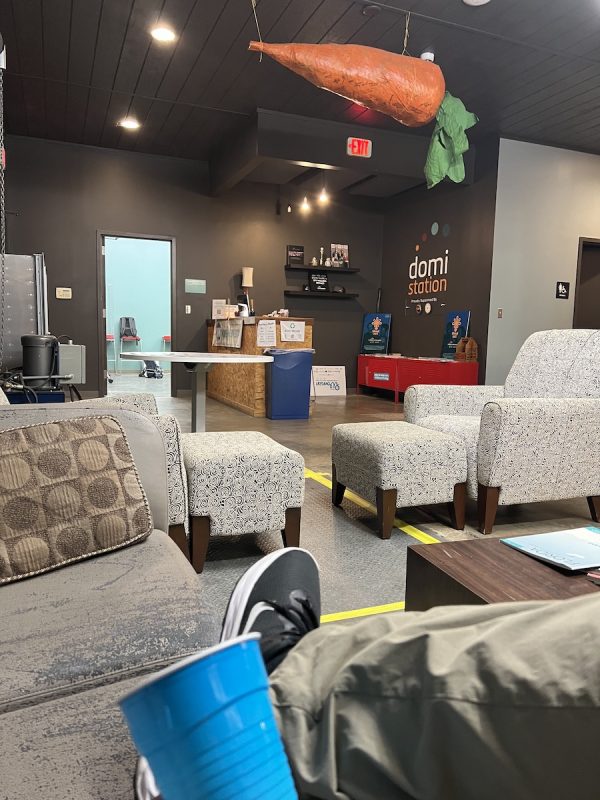 Day 2: New Orleans
The wiper hack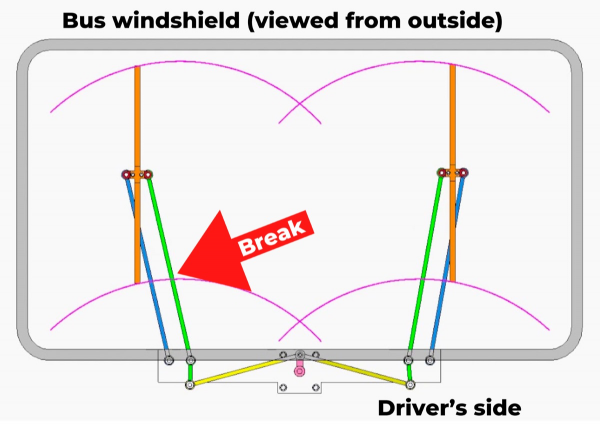 Stayges
Next Responder
Afterparty on the roof
A night out in New Orleans
Day 3: Austin
Making our way to Texas
Buc-ee's!
Home stretch
Arrival at the "TikTok Mansion"
Day 4: Qualifying round
Breakfast and getting ready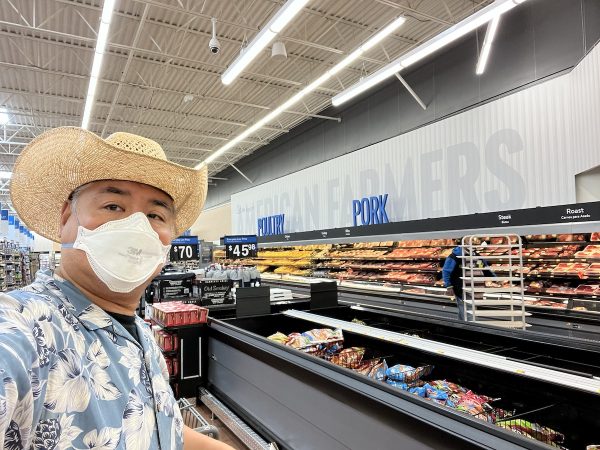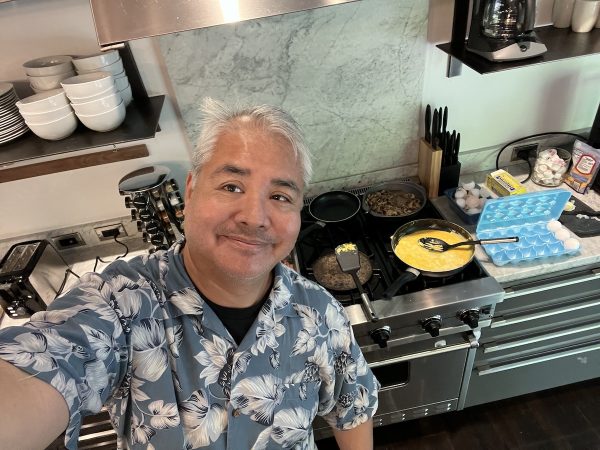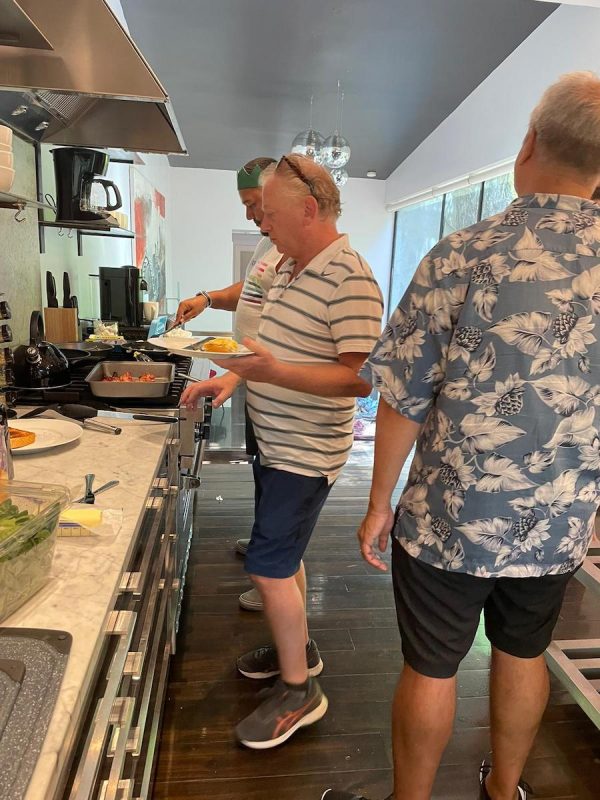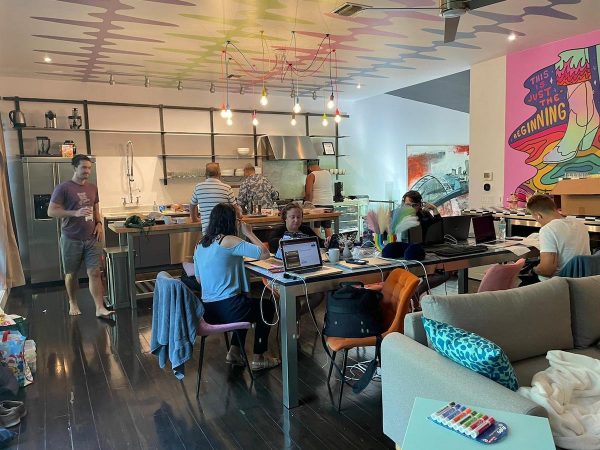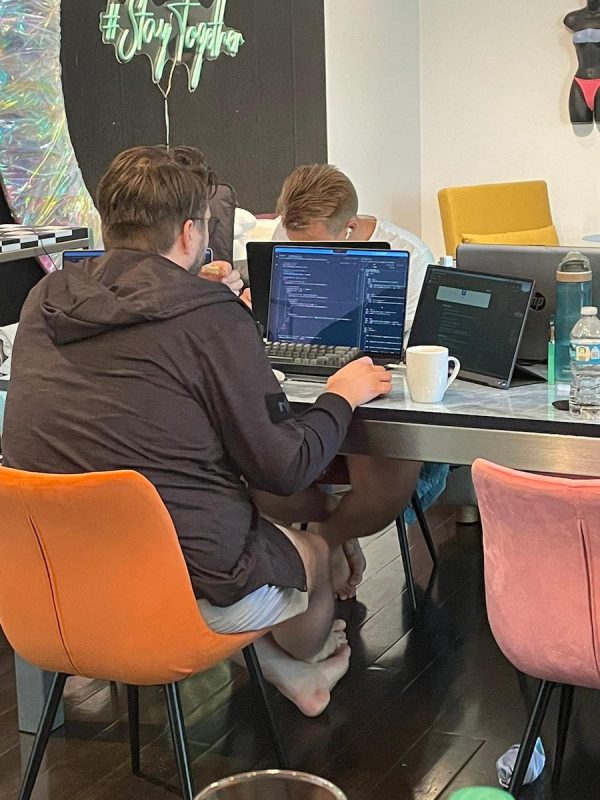 Capital Factory and the qualifying rounds
Brent Britton and CoreX
Day 2: Semifinals and finals