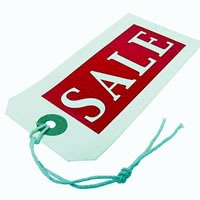 I wanted to post this earlier, but a number of things, shopping included, conspired to keep me from blogging until just now.
If you're reading this and it's still December 21st, Manning Publications, publishers of fine books such as C# in Depth, Real-World Functional Programming, ASP.NET MVC in Action and The Art of Unit Testing and even a whole book on Dependency Injection (and yes, they have a lot of non-Microsoft books as well) is having a half-price off all ebooks sale – but only on Monday, December 21st, Use the discount code dotd1221 when you place your order and the books will be half price.
If it's after December 21st but before the new year, Apress has a deal for you! If you order off their site and use the discount code APRESSHOLIDAYML, they'll take 25% off your entire purchase.
If you've been holding off buying new geeks books and waiting for some deals, those deals are here!