Platform wars are like monkey knife fights: amusing at first, but regrettable and messy in the end.
You don't see this very often, and it's a shame: Jacob Kaplan-Moss, co-creator of Django, the Python-based MVC web application framework, wrote a great article titled Thank You, Rails. From the article's opening paragraph:
It's fashionable, or perhaps inevitable, for tech communities to trash their competition…We geeks make arguing over minor technical points into a kind of art.
The most important point in his essay is a few paragraphs down. He points out that while having a competitor often lends focus to a developer community and that a rivalry can often bring about excellence among all parties concerned, it can also bring bitterness and nastiness. He wants to counter those latter things, and so he writes:
I think it's important to recognize that we in the web development community do in fact owe Rails and the Rails community a debt of gratitude. Rails helped reframe the way we think about web development, and even those who've never touched Rails nevertheless are probably reaping indirect benefits right now.

So I think we should all step back from our personal preferences and plainly say thank you, Rails, for all that you've done to move the state of web development forward.
Rails was a wake-up call to the web development world in so many ways. In the short time – a mere five years — that it's been around, it's been responsible for many changes in the world of web applications:
Popularizing MVC amongst web developers. Yes, it had been done before, but never quite as elegantly or explained so clearly.
Bringing concepts like DRY and Convention Over Configuration into the developer vernacular.
Proving that simplicity is a feature, whether it's from the developer's or end user's point of view.
Pointing the spotlight at the Ruby programming language.
Driving a movement towards web applications with both beautiful and usable interfaces.
Reminding us that programming should be fun.
Reinforcing an important idea that we often forget: community matters. (If you've been to a RailsConf or better still, RubyFringe and FutureRuby, which takes the Ruby/Rails community camaraderie and turns the dials up to 11, you know what I mean.)
Speaking as a Microsoft guy, I too would like to say "Thank you, Rails". While I can't honestly classify myself as ever having been a serious Rails developer – it's mostly noodling on personal projects and one major cancelled project at Toronto's worst-run startup – I come from the periphery of the Rails community, having been an unofficial evangelist and occasional court jester, as evidenced in this performance from the evening keynotes at RailsConf 2007:
I take a lot of what I've learned from the community-building effort that made Rails what it is today and have applied it to my work at Microsoft. From what I've been hearing, it seems to be helping.
It's not just the community aspects of Rails for which both Microsoft and I owe Rails a debt of gratitude — there are the technical aspects as well. I'm sure the event-driven desktop-style development metaphor behind ASP.NET makes a lot of developers happy, but it drove me bonkers – and also to PHP (and eventually, Rails) — back in 2002. The drive to create an MVC web application framework that treated the web like a first-class citizen instead of "like the desktop, but lamer" led to the creation of my preferred Microsoft web framework, ASP.NET MVC, and I cannot begin to convey how grateful I am for that. I love ASP.NET MVC, and a good chunk of the reasons why stem from the Rails-isms that found their way into it. I think ASP.NET MVC developers would benefit from getting to know Rails and taking it out for a spin – and I think the Rails developers would also gain something from giving ASP.NET MVC a try.
I once read a saying that has stuck with me all these years: "When you slice a blade of grass, you shake the universe." Yeah, it's a pretty drama-queeny way of saying that everything is interconnected, but it's true in many respects, including human endeavour, which in turn includes software development. It's an ecosystem, and different parts of it influence each other all the time. I think that the best participants in that ecosystem learn from other parts, and acknowledge those efforts that make the ecosystem a better place in which to live.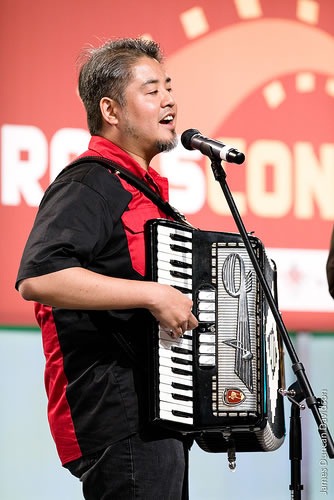 So to echo a Django guy's sentiment, here's a Microsoft guy saying it: Thank you, Rails.