Photo courtesy of Matt Gunn.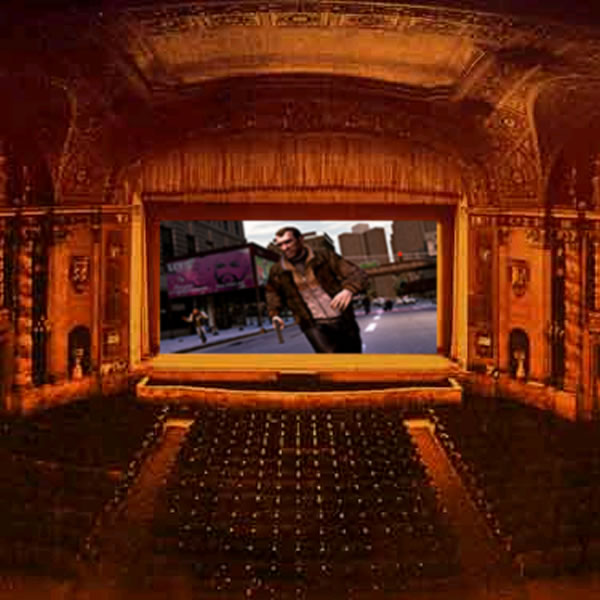 Here's something for gamers who want to go big: the Cineplex chain of movie theatres in Canada is renting out downtime at 29 of its locations to people who want to play XBox 360 games on their giants screens. CDN$179 (US$169) gets you and 11 of your friends 2 hours' worth of big screen time.
Here's an excerpt from the CBC article:
Theatres will generally have about 12 to 24 hours of available downtime a week, mostly in the morning, she said. Many theatres are in "full grind" right now showing summer movies, but they should slow down and have more available time once school begins in September.

Theatres may also stay open late into the evening to accommodate groups, at the discretion of each manager.

"If they wanted to book a four-hour window, we could certainly go later in the evening," [Pat Marshall, Cineplex's vice-president of communications] said. "If the theatre manager has the staffing, they could go till two in the morning."
The wife is a big Rock Band aficionado. Maybe I could book something for her birthday…
A sign that I may have woken up in a parallel universe: Paramount Pictures has snapped up the rights to make a film — tentatively titled Atari — about the life of Atari founder Nolan Bushnell. Leonardo DiCaprio will play the title role.