Alternate titles for this ad: 150 Receding Hairlines! 150 Giant Foreheads!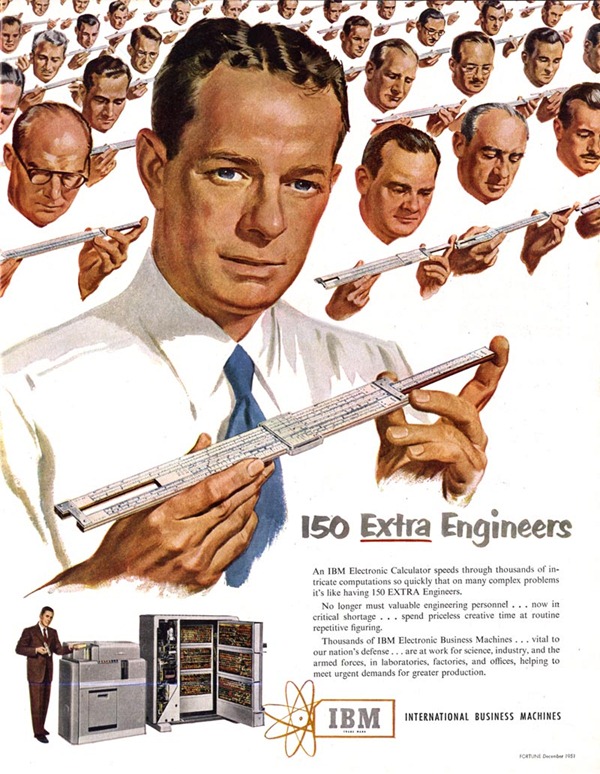 Here's the text of the ad:
150 Extra Engineers

An IBM Electronic Calculator speeds through thousands of intricate computations so quickly that on many complex problems it's like having 150 EXTRA Engineers.

No longer must valuable engineering personnel…now in critical shortage…spend priceless creative time at routine repetitive figuring.

Thousands of IBM Electronic Business Machines…vital to our nation's defense…are at work for science, industry and the armed forces, in laboratories, factories and offices, helping to meet urgent demands for greater production.