If you were to go to Microsoft Canada's blog for mobile developers as of this writing, you'd still see my photo in the banner:

I really have no complaints about still having my face there, even though my last day at The Empire will be five months ago tomorrow. Being the Windows Phone guy was one of my favourite parts of my stint as a developer evangelist at Microsoft, and it's always an honour to share a banner with Frederic Harper.
My real complaint is that the picture they're using is from two years, and more importantly, twenty pounds ago (about the weight of a full-sized accordion).
Hey Microsoft: keep my picture up if you must, but could you at least use a newer, somewhat skinnier one? Perhaps one with me sporting my new, fashionable, I probably-paid-too-much glasses with Philippe Starck frames?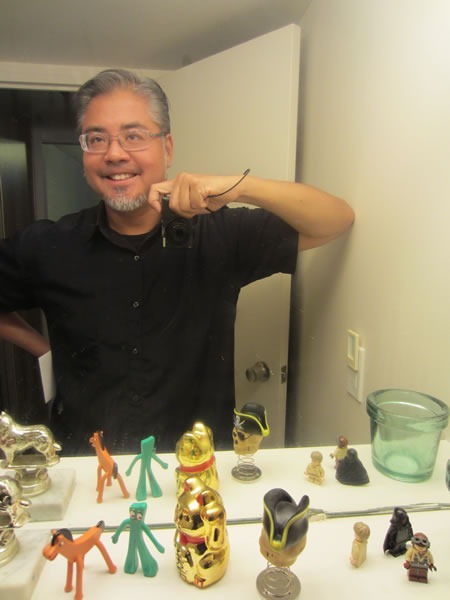 (By the bye, that's my bathroom in the photo. I have a damn fine "re-bachelor" pad.)
If you'd much rather have a photo keeping with the mobile theme, may I suggest this one, where I'm posing with a phone and a wacky phone accessory? The pink says "Metro" – in every sense of the word!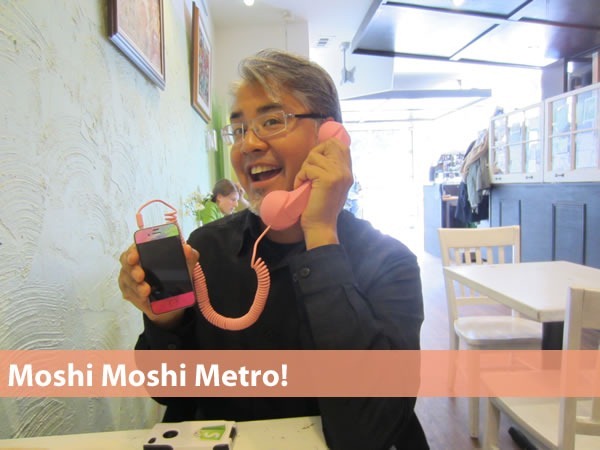 That's my friend and fellow ex-Microsoftie Verna Kulish's Moshi Moshi Retro POP handset, which plugs into just about any smartphone. Feel free to Photoshop out Verna's iPhone and replace it with an appropriate Windows Phone device – perhaps a Samsung Focus (my Windows Phone) or whatever Nokia's releasing this fall.
Feel free to use either pic, Microsoft – as long as it's current and skinnier, we'll be cool.
This article also appears in The Adventures of Accordion Guy in the 21st Century.