Microsoft MVPs and the Summit
"Look at this crowd," I said, pointing to the people boarding Air Canada 541 late Sunday afternoon, the daily direct Toronto-to-Seattle flight. "Ogio bags with Microsoft branding, laptops with Windows stickers, Windows Phones and more Zunes than I've ever seen in the wild. This flight's mostly MVPs and a few employees."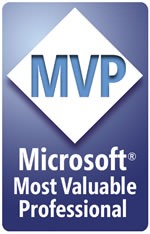 MVPs are Microsoft Most Valuable Professionals. The title of MVP is an award given by Microsoft to non-Microsofties who voluntarily share their expertise with some Microsoft tool or technology with others and whose contributions help build communities around that tool or technology. MVPs are the sorts of people who start user groups, help out in forums (whether they're Microsoft's or independent ones like Stack Overflow), write blogs or books, speak at conferences, and generally do things to promote and spread the know-how of some Microsoft product. Microsoft awards MVP status to these extra-keen contributors twice a year, and it's awarded based on their activities through the past year. MVPs get lots of perks from Microsoft, including the event I'm at this week: the 2011 MVP Global Summit.
MVP Global Summits are annual gatherings where MVPs from around the world come to Microsoft to be thanked for their hard work, see "deep dive" presentations covering the tools and technologies in which they specialize (including sessions on upcoming stuff that the world at large doesn't know about yet), meet with people on the product teams and other MVPs, and ask questions, make comments and provide feedback on the product for which they are experts.
As I write this, I'm sitting at an MVP Global Summit session at the taking place at Microsoft headquarters in Redmond with a couple of Canadian MVPs: Mark Arteaga of Toronto-based RedBit Development, who is a Windows Phone MVP and Silverlight MVP Louis-Philippe Pinsonneault of RunAtServer in Montreal. We're in the middle of an afternoon of sessions on Windows Phone:
Could You be an MVP?
In my role as a Microsoft Developer Evangelist, I think of MVPs as my primary "go-to" people for real-world experience and knowledge of various tools and technologies. I call on MVPs for all sorts of things, ranging from answers to questions to speaking at events to referring potential customers to them. Having MVP status means that you've got a closer relationship with Microsoft, which brings all sorts of benefits, opportunities and connections. If you're the sort of developer who also likes getting involved with knowledge sharing and community building and go above and beyond what other people do, you might be a good MVP candidate.
Here's a quick summary of the MVP nomination process, lifted straight off the MVP site:
To receive the Microsoft MVP Award, MVP nominees undergo a rigorous review process. A panel that includes members of the MVP team and Microsoft product groups evaluates each nominee's technical expertise and voluntary community contributions for the past 12 months. The panel considers the quality, quantity, and level of impact of the MVP nominee's contributions. Active MVPs receive the same level of scrutiny as other new candidates each year.
Do You Know a Potential MVP?
If you know someone who should be an MVP – someone who contributes to Microsoft-y social/technical communities, consistently demonstrates outstanding community leadership and freely shares deep technical knowledge — you should nominate him or her! This page explains how.