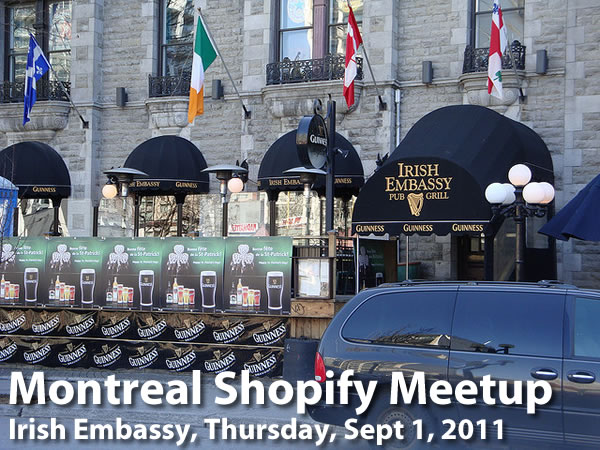 If you build stores, apps or themes for the Shopify ecommerce platform and are in the Montreal area, you should come down to the Irish Embassy (1234 Rue Bishop) on Thursday, September 1st at 6:00 p.m. for a Shopify Meet/Drinkup! Organized by Mitch Amihod and Dave Lazar, this is your chance to talk shop, exchange tips, trick and ideas and just generally get to know the Shopifriends in Canada's liveliest city. There may even be some Shopify swag for those who attend!
Mitch says that while RSVPing isn't necessary, you should drop him a line on Twitter (his handle's @meeech) or email him just so he knows how many plan to attend and can book space accordingly.
There's also a distinct possibility that Edward or I (or the both of us) will hop in a car and make our way to Montreal to catch the event. Stay tuned!
This article also appears in the Shopify Technology Blog.
{ 0 comments }