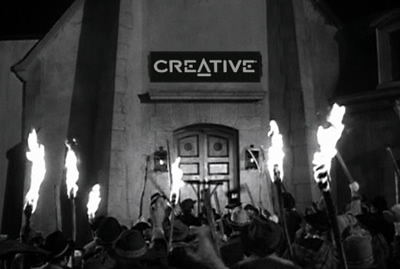 Creative Labs' PR nightmare (you can find out more here) continues. Consumerist covers the story in their piece, Creative Sparks Customer Revolt When It Tries To Silence Third-Party Programmer, in which they make the astute observation:
Rule of thumb for bad news in the mainstream media: release it Friday so it's buried over the weekend. Rule of thumb for the web: don't infuriate thousands of your customers right before you decide to tune out for 48 hours.
A boycott site has been set up: BoycottCreative.com.
And finally, the Creative Labs forum posting that started it all, Message to Daniel_K, has grown to 171 pages as of this writing, most of it being "I will never buy a Creative Labs product again"-type messages.