Before I begin, let me show you the official banner for EnergizeIT, the upcoming cross-Canada expo featuring Microsoft's up-and-coming technologies:
It's fine and dandy, but I thought that the image below might better illustrate EnergizeIT's awesomeness: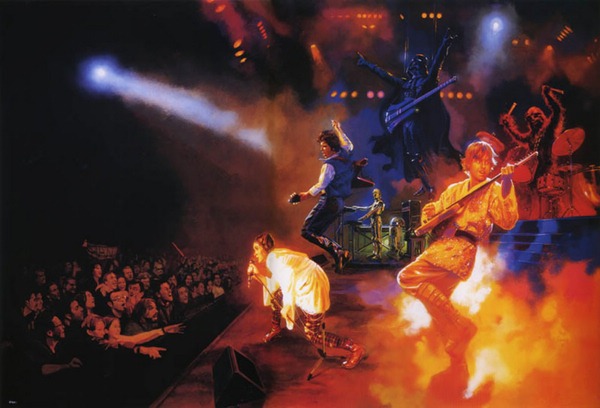 The Force is strong in this band!
Click the image to see it at full size.
I tried running this suggestion by the legal department, and wouldn't you know it, they put the kibosh on that idea in no time flat. Leave it to those buzzkills to harsh on my mellow.
But seriously – EnergizeIT is coming soon. It used to be a single-day conference, but we've decided, like that awesome band pictured above, to take our show on the road. We, the folks in Microsoft Canada's Developer and Platform Evangelism group, will be going across Canada and showing off up-and-coming Microsoft tools and technologies including Windows 7, Windows Server 2008 R2, Azure and Visual Studio 2010. Yes, the current state of Windows Mobile has me less than pleased, but I've been enjoying these other parts of the Microsoft technology stack.
For more about EnergizeIT, I suggest you take a look at this Canadian Developer Connection article written by my friend and fellow Developer Evangelist John Bristowe.