This roundup of mobile developer news has a theme: making money with your apps, with both practical advice and tutorials, as well as bigger-picture discussions of the topic.
Under the Radar is David Smith and Marco Arment's podcast on indie iOS app development. They make sure that none of their podcasts runs longer than half an hour. Their latest podcast, the 21st in the series, is titled App Store Rejection, in which they provide suggestions on how to avoid rejections from Apple's App Store review staff, and what to do when your app gets rejected.
Their two previous podcasts also cover the App Store: Improving the App Store, Part 1 and Improving the App Store, Part 2.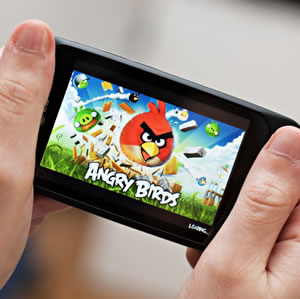 I had no idea that mobile games were a bigger business than PC and console gaming. Here are the sizes of the game markets, according to App Annie and IDC:
Mobile games are a $34.8 billion market worldwide,
PC/Mac games are a $29 billion market,
Console games are an $18.5 billion market, and
Games for handheld game devices are a $3 billion market.
At the time of writing,"Application Category Distribution" section of PocketGamer.biz's App Store metrics page showed the following breakdown of apps:
Games (527,017 active)
Business (234,930 active)
Education (210,991 active)
Lifestyle (198,844 active)
Entertainment (144,613 active)
They also report these numbers for app pricing:
Current Average App Price: $1.12
Current Average Game Price: $0.54
Current Average Overall Price: $0.99
Ray Wenderlich's site may have started out as iOS-specific, but they've expanded their coverage to include Android and Unity development. Their latest Android article is titled Android App Distribution Tutorial: From Zero to Google Play Store, and it shows you how to get your newly-created Android app into Google Play's store.
App Annie, the mobile app analytics service, published their inaugural app economy forecast a couple of months ago, where they make the following predictions:
This year, the global app market is expected to grow 24% and hit $51 billion in gross revenues across all app stores
The global app market will exceed $100 billion is gross revenues by 2020
China surpassed the US in mobile app downloads last year, and is expected to surpass them in app spending this year.
In-app purchases can help you generate more money with your apps, and this article can help you with setting them up on iOS apps: In-App Purchase Tutorial: Getting Started.
In case you missed it, The Verge recently published Life and Death in the App Store, an article which on one level is the story of Pixite, a mobile development shop that had some early successes and is now treading water, and on another level is the story of the changes in the app market between its inception less than a decade ago and the present day, and what that means for developers who plan to make a living off it.