If you do podcasting or any kind of narrative recording with your computer at your desk, I can't recommend the Blue Yeti microphone highly enough. Its shape and design ensure that it fits on even the most crowded of desktops, but many pop filters weren't designed to clip onto it.
Here's a quick and clever fix, and you may already have all the necessary parts sitting about your house.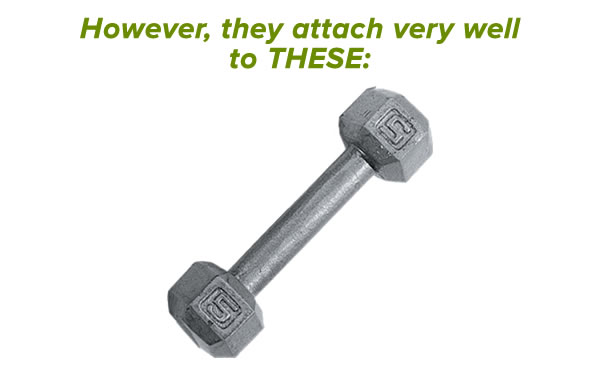 Most pop filters were designed to attach to microphone stands. Their C-clamps were designed to wrap around something thin and cylindrical, a shape that doesn't appear anywhere on the Blue Yeti. However, if you've got a small dumbbell lying around home — especially a hex-style dumbbell that won't roll around — you've got the makings of a pop filter stand.
(If you don't have a dumbbell like this handy, you should be able to find one at a garage sale or a used sporting goods store. You shouldn't have to pay more than $5 for one.)
Simply attach the pop filter to the dumbbell by clamping it onto one of the ends of its handle, as pictured above…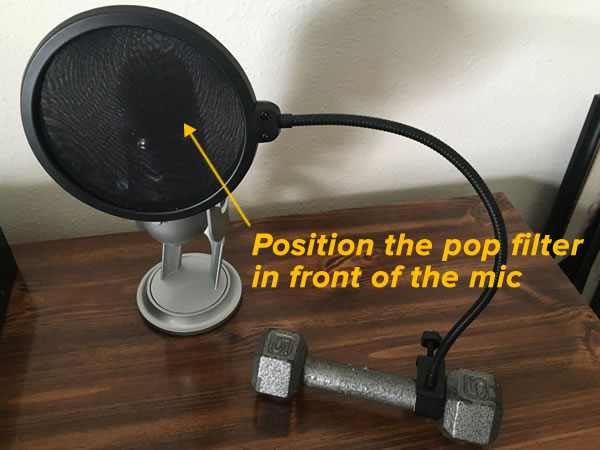 …and then position your new pop filter/dumbbell combo in front of your mic!
I've got a desk made of pine, which is pretty soft wood, so I attached a couple of felt pads to my dumbbell to prevent scratching.
And there you have it: a quick, easy, and even portable (I've flown with this setup) fix that lets you use a standard pop filter with a Blue Yeti mic!