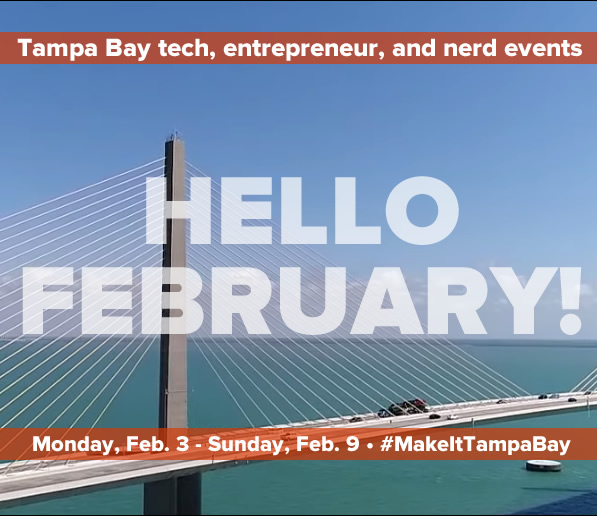 Welcome to the second month of 2020!
January has come and gone, and it's been a busy month for me. Among other things, I've been working on an update to the book on iOS programming that I co-authored, gave a presentation with Anitra on iOS usability, met with a number of people who've moved to the Tampa Bay area and whom you'll hear about soon, held the first Coders, Creatives, and Craft Beer meetup of the year, got an offer to head up a high-profile tech event this summer, cheered on friends at the LaunchCode graduation ceremony, wrote my first Apple Watch app, attended a brand-new meetup — and those are just my extracurriculars!
After having been there since September, I suppose I should stop referring to the mobile developer position at Lilypad as "the new gig," and it's both fun and challenging. While I've always been able to fit programming into the jobs I've had for the previous dozen years — CTO, developer evangelist, marketer, project manager, and product owner — it's nice to be able to get my hands dirty in the nitty-gritty of the code and directly turning ideas into working software that's out there, being used by people to get their job done. It's also great working with a very product-oriented team in a company that's undergoing a big transformation and on an upward trajectory.
I hope your January was as productive and fun as mine. If you're looking to kickstart your after-work time — and possibly your career — be sure to check out the tech, entrepreneur, and nerd events taking place right here in the Tampa Bay area! It's things after-work events, networking, and learning that metros that once had moribund tech scenes have transformed themselves into tech powerhouses. I saw this during my time in Toronto, and I see the same elements coalescing here in Tampa Bay. It's up to us to #MakeItTampaBay!
Monday, February 3
Tuesday, February 4
Wednesday, February 5
Thursday, February 6
Friday, February 7
Saturday, February 8
Sunday, February 9


Do you have an upcoming event that you'd like to see on this list?
If you know of an upcoming event that you think should appear on this list, please let me know!
Join the mailing list!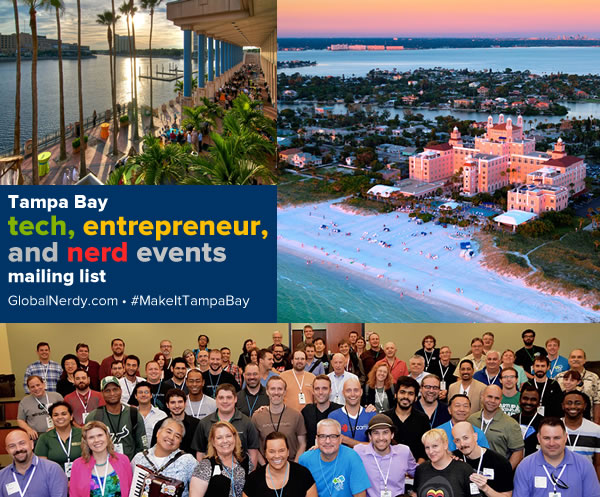 If you'd like to get this list in your email inbox every week, enter your email address below. You'll only be emailed once a week, and the email will contain this list, plus links to any interesting news, upcoming events, and tech articles.
Join the Tampa Bay Tech Events list and always be informed of what's coming up in Tampa Bay!