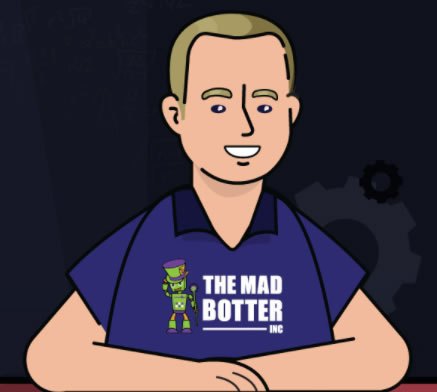 Mike Dominick, who runs The Mad Botter — which develops automation/integration software — moved to the Tampa Bay area three years ago. It's been my experience that Tampa Bay techies don't do things halfway, so it shouldn't be a surprise that in addition to the day job, he also has a technology- and open source-focused podcast named The Mike Dominick Show.
I had the privilege of being the guest for Episode 25 of the Mike Dominick Show, which we recorded yesterday afternoon (that's its player above), and it was a fun conversation that covered:
The Toronto tech scene
Taking up the accordion
How I got into developer evangelism
Learning iOS programming via raywenderlich.com and then joining them
Remote work and the pandemic
WWDC 2020 and SwiftUI, Python and Burning Man
Windows Phone and my time as a Windows Phone Champ
What I've been doing while looking for work
The hidden opportunities that come with having to stay inside
Mike ends each podcast with two questions — one tough and one easy. The tough question he asked me was "What question should I have asked you that I didn't?" You'll have to listen to hear how I answered that one.
Don't just listen to my episode — be sure to check out previous ones, including these ones that I've enjoyed on my daily bike rides: