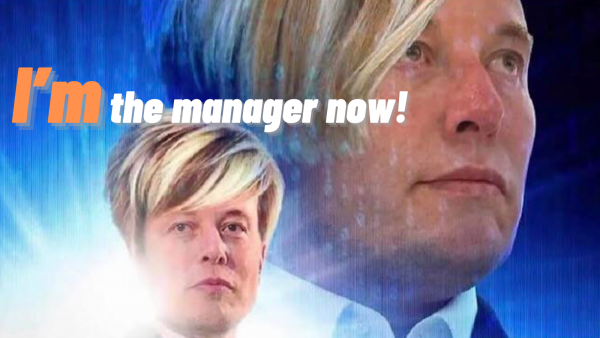 "Every day on Twitter," tweeted @maplecocaine back in January 2019, "there is one main character. The goal is never to be it." If this is the case, Elon Musk has failed spectacularly, and we're here for it.
The news came out in the Washington Post in an article with these opening paragraphs:
Twitter plans to host Elon Musk for a question-and-answer session with employees after a week of internal outcries over his appointment to the social network's board of directors, according to company messages obtained by The Washington Post.

The announcement from Twitter chief executive Parag Agrawal of the highly unusual internal AMA — which stands for "ask me anything" — session was an effort to assuage anxious workers, who in recent days have expressed worries that the firebrand Musk could inflict damage to the company's culture, as well as make it harder for people to do their jobs.
To borrow a phrase that we'd become accustomed to in the Trump era: This is not normal. Members of boards of directors generally aren't seen as having an impact on the day-to-day operations of a company, but this is no ordinary board member. This is this guy:
We have historical proof that putting a narcissistic shitposter near the controls doesn't yield optimal results, and that was one without a discernible talent or work ethic. While Twitter isn't a nation-state superpower, it does yield a considerable amount of influence, and having a vaingloriously self-declared "free speech absolutist" who loves shutting down people who disagree with him with that much control over the platform is…worrisome.
I think Ken "PopeHat" White summed it up best: