Mollie Sterling wrote in her blog:
It does my heart good to see these photos from my alma mater, The Missouri School of Journalism. Back in the fall of 2001 when I was a freshman, it was me and two other kids in the back row with our glowing Apples. Now I feel almost sad for that poor kid with the Windows machine in the front row:)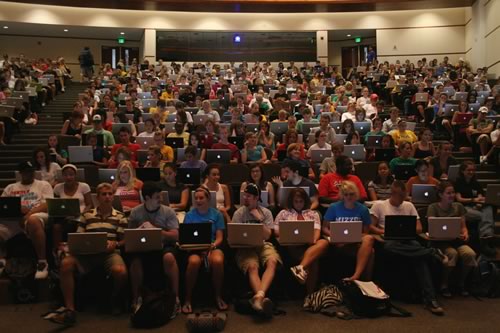 Click to see the photo on its original page at full size.