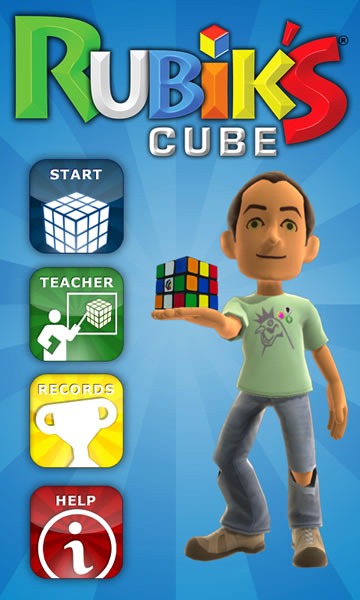 I was a teenager in the 1980s, which meant that along with watching Knight Rider, going to Depeche Mode concerts and playing blocky games on an Atari 2600, I had a Rubik's cube. These puzzle toys were such a big craze at the time that toy and game stores couldn't keep them on the shelves. I'm told that even decades later, it's still considered to be the number one-selling toy of all time.
It's nice to see that Ottawa-based developer Magmic, who specialize in mobile casual gaming, are bringing Rubik's cube – the real officially-licensed thing – to Windows Phone 7. Naturally, you can try solving the classic 3 * 3 * 3 cube that we all know and love…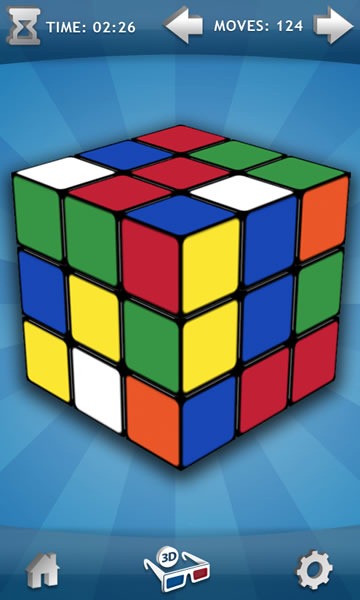 …but the game lets you go beyond the classic with:
Four different sizes of cubes
"Free play" or the more challenging "Timed mode"
A timer to keep track of your best solution times
Variations like "CRAZY cube" and "Picture cube"
A solution guide to help you learn how to solve the puzzle
Anaglyphic 3-D mode (3-D glasses not included)
This article also appears in Canadian Developer Connection.
{ 0 comments }