It's been a while since I last published a list of podcast episodes from Tampa Bay tech podcasts. So if you're looking for something technical to listen to that's also from "The Other Bay Area, on The Other West Coast", there's a lot on this list!
In the last list, I went from newest podcast series to longest-running; this time, I'm reversing the order.
Of the podcasts in this roundup, Thunder Nerds — "A conversation with the people behind the technology, that love what they do… and do tech good" — has been around the longest, with 274 episodes over five seasons to date. You've probably seen the hosts at local meetups and conferences; they're Sarrah Vesselov, Frederick Philip Von Weiss, and Brian Hinton.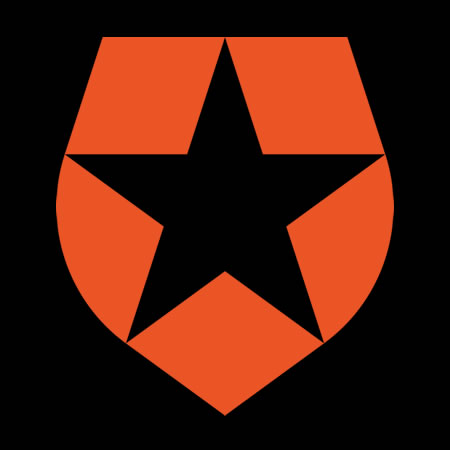 Thunder Nerds is sponsored by a company that's near and dear to me, Auth0! That's partly because they have a great authentication, authorization, and identity service, and partly because I work there in my role as a Senior R&D Content Engineer!
274 – 🧑🏽‍🍳 Learn to Cook Code at Hackathons with Vincent Tang
In this episode, we get to speak with fullstack developer, tech educator, and speaker, Vincent Tang. We discuss the value of learning from hackathons, and how to get started in the tech industry. We also discuss Vincent's new podcast Code Chefs.

At the time I'm writing this, The 6 Figure Developer — hosted by John Callaway, Clayton Hunt, and Jon Ash — has posted 178 episodes. It's…
…a show dedicated to helping developers to grow their career. Topics include Test Driven Development, Clean Code, Professionalism, Entrepreneurship, as well as the latest and greatest programming languages and concepts.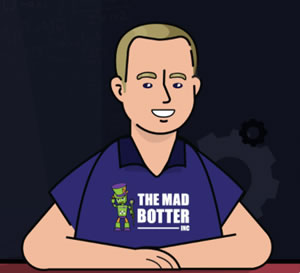 The Mike Dominick Show is the second-newest of the podcasts in this list, and it has an open source focus.
40 – Monica Ayhens-Madon
Mike sits down with Monica Ayhens-Madon to discuss the People Powered Book Club, fostering open-source and their eclectic educational backgrounds. This is an amazingly varied and fun chat!
Friends that Code is the newest podcast on this list, and it's hosted by Mike Traverso, whom locals may know from the Tampa Bay Google Developers Group meetup and other Google-y events. In this podcast, he showcases…
…some amazing people I know that just happen to write code for a living. Whether they started off intending to code or just happened into it, we get to hear about the types of people you'll meet, things you'll get to do, jobs you'll have along the way, and advice from some awesome coders along the way!
26 – Imposter Syndrome: You Do Belong Here & other affirmations and ways to beat imposter syndrome
25 – I owe a world famous video game designer 70 cents with Graeme Devine
Video game lover, developer, designer, producer, Godfather of games on CD-Roms, and man partly responsible for a Christmas shortage of gold Zelda cartridges. Ladies and gentlemen, todays guest is Graeme Devine!

24 – Preparing for better opportunities. Oh! and pinball too with Stacy Devino
Developer, Google Developer Expert, Community Organizer, Conference Speaker, Mentor, Sneaker fan and Mistress of Android. Ladies and Gentlemen, todays guest is Stacy Devino!

23 – Having every job imaginable in technology with Joey deVilla
Developer, former Evangelist, former CTO, Author, Community Organizer, Conference Speaker, Accordion Guy and Developer again. Ladies and gentlemen, today's guest is Joey deVilla!
22 – Coding a secure, community driven, open sourced Smash Bros moves app with Kento Kawakami
Nintendo enthusiast, Video game lover, graphic designer, photographer, App developer and spanking new software developer. Ladies and gentlemen, todays guest is Kento Kawakami!
21 – Mentoring developers & fostering the community with Maggie Negm
Software developer, volunteer, and mentor to newer software developers and all around good person. Ladies and gentlemen, todays guest is Maggie Negm!
20 – Dialoging with an Android Developer with Huyen Tue Dao
Developer, Architect, Fantastic Conference Speaker, Google Developer Expert in Android & Kotlin, YouTube Producer and On-Air Talent… Ladies and gentlemen, today's guest is Huyen Tue Dao!
19 – Stay ready so you don't have to get ready with Jerome Hardaway
Developer, Air Force Veteran, Tech Evangelist, Founder and Executive Director at Vets Who Code and Captain America of web development! Ladies and gentlemen, today's guest is Jerome Hardaway!
18 – Development is just another creative outlet with David Khourshid
Developer, Conference Speaker, Author, Javascript framework creator, Twitch streamer and moonlighting piano player. Ladies and gentlemen, todays guest is David Khourshid!
17 – Creating creativity, turning static into fantastic with Erica Jacobs
Designer, Illustrator, Volunteer, Celebrator of women in the design and tech community, Creator of the Neon Swan Awards and Creative Mind extraordinaire. Ladies and gentlemen, todays guest is Erica Jacobs!
16 – ABC's of success: Authenticity, Balance and Communication with Bill Conyea
Developer, CTO, Investor, Technology Staffer and Entrepreneur. Ladies and gentlemen, today's guest is Bill Conyea!