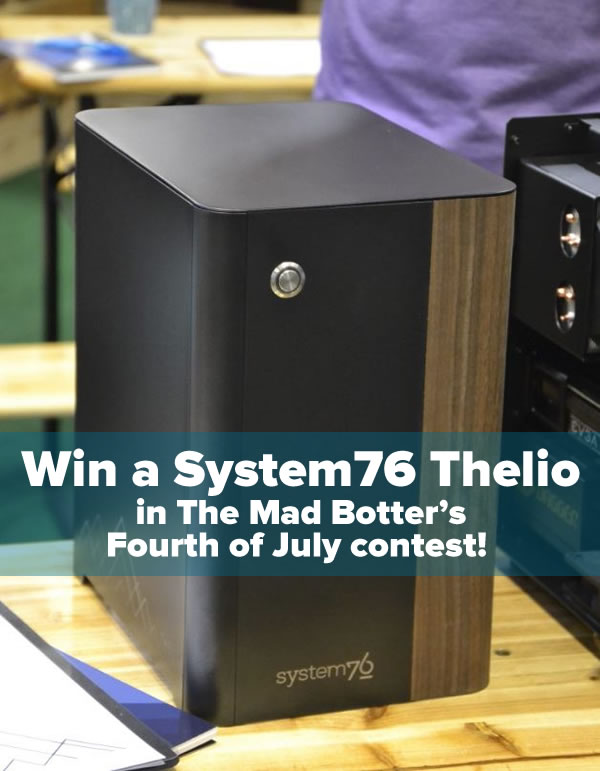 Mike Dominick's Tampa Bay-based consultancy The Mad Botter — which develops automation/integration software — has a Fourth of July contest for high school or university undergrad students where the prize is one of System76's gorgeous Thelio desktop Linux systems!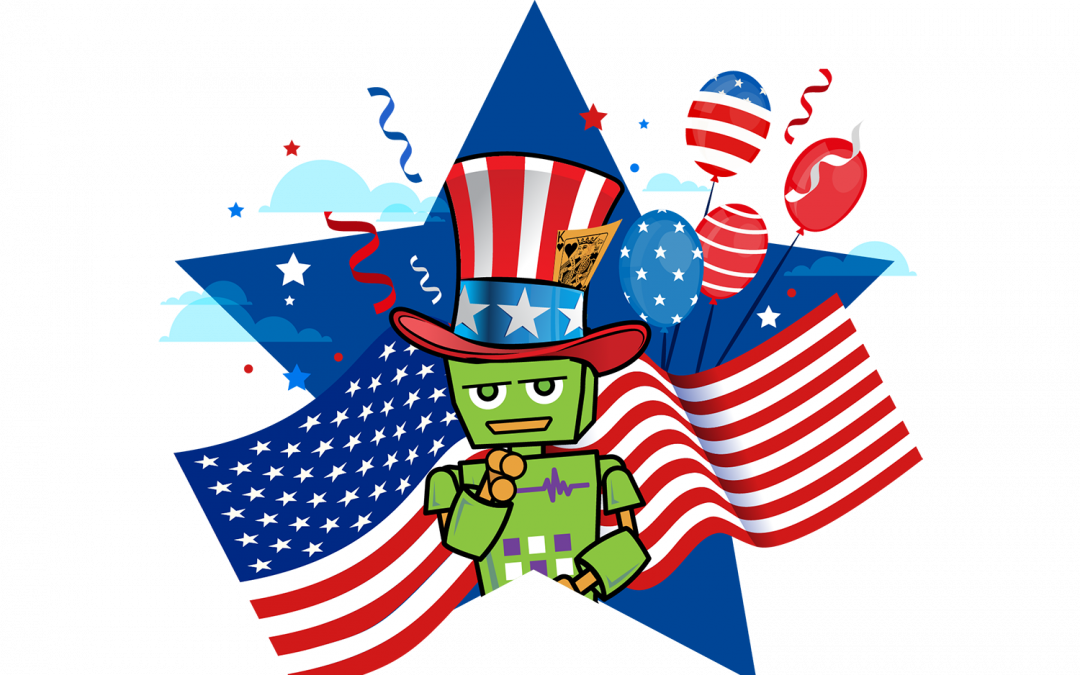 This is an election year, and The Mad Botter's contest is an election contest. Contestants are asked to develop an open source project that addresses ballot access or in some other way assists with voting. Perhaps something to help people find the closest polling station? Virtual "I voted" stickers? An aggregator for open information about candidates? A "Yelp" for polling places? (You can find more ideas here.)
Here are the contest details:
No purchase is required to enter.
Your solution must be posted to a publicly accessible Github repository with the appropriate license included.
You must be a US high-school or undergraduate college student.
If you are below the age of 18, you must provide written parental consent to have your submission considered; this can be done via email.
In the event that you win, The Mad Botter INC is granted the right to post a picture of you in the winning announcement and other applicable venues; if you are below the age of 18 your parent or guardian also provides permission for this by consenting to your entering the contest.
The winning entry will be the one that shows the most practical potential and creativity and will be selected by The Mad Botter team.
All submissions should be sent to sales@themadbotter.com and include a brief bio, explanation of the solution, and a link to the Github repository.
Submissions will be accepted until 9/1/2020.
You can find out more at The Mad Botter's Fourth of July contest page.
Also worth checking out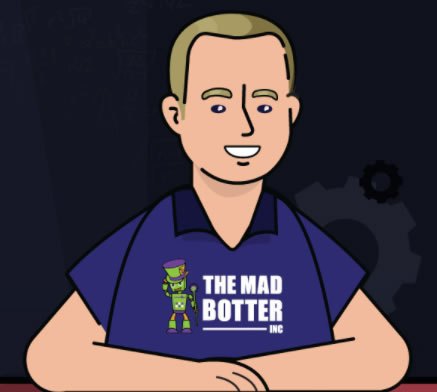 Mike has a podcast, The Mike Dominick Show, which covers technology and open source.
I was a recent guest on the show (Episode 25), and we talked about how the Toronto tech scene changed from dismal to dynamic,  how I stumbled into developer evangelism, learning iOS programming via raywenderlich.com and then joining them, SwiftUI, Python and Burning Man, the hidden opportunities that come with having to stay inside during the pandemic, and more!